Former Cowboys TE Dalton Schultz signs one-year deal with Texans, report says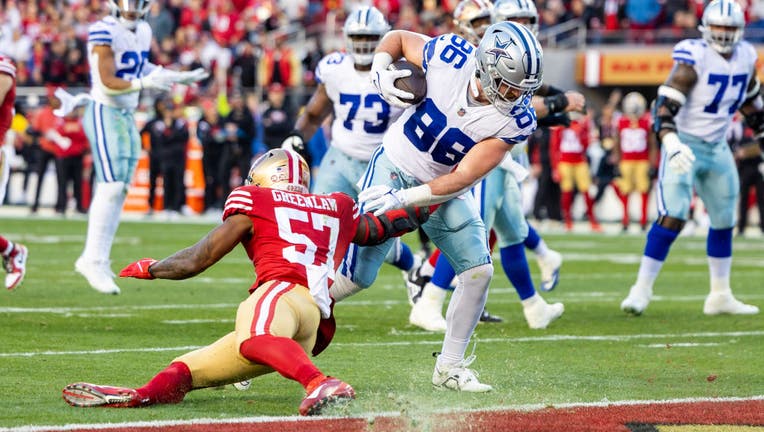 article
DALLAS - Tight end Dalton Schultz will be taking a trip down I-45, the free agent is leaving the Dallas Cowboys to sign with the Houston Texans.
The 26-year-old signed a one-year deal with the Texans worth up to $9 million, according to the NFL Network's Tom Pelissero.
The former Stanford tight end was drafted by the Cowboys in the fourth-round of the 2018 NFL Draft.
Schultz has been one of the biggest targets in the Cowboys passing game the last three years.
Schultz tallied 198 receptions for 2,000 yards and 17 touchdowns for the Cowboys since the 2020 season.
He was the only Cowboys player to score a touchdown in their playoff loss to the San Francisco 49ers this January.
READ MORE: Cowboys acquire WR Cooks from Texans; now likely out on OBJ
The Cowboys will turn to second-year tight ends Jake Ferguson and Peyton Hendershot to fill in the tight end role.
It also opens up a spot for a rookie selected in this April's NFL Draft.