FC Dallas takes sole position of 1st in Western Conference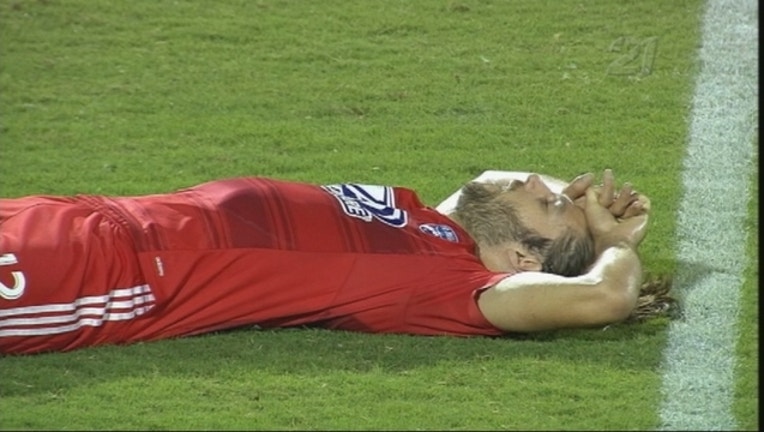 FRISCO, Texas (AP) — Mauro Diaz had a goal and an assist, and FC Dallas beat the Vancouver Whitecaps 2-0 on Wednesday night to grab sole possession of first place in the Western Conference.
FC Dallas (16-10-6) has 54 points and is tied with the New York Red Bulls atop Major League Soccer's Supporters' Shield standings. Vancouver (15-13-5) is in third place with 50 points, one point behind the Los Angeles Galaxy.
Michael Barrios opened the scoring in the 32nd minute. He drew a penalty in the box 10 minutes later, but Diaz's penalty kick was denied by David Ousted.
Diaz made it 2-0 in the 52nd after a nice individual effort. Ousted got a hand on the shot but it found the back of the net.
Vancouver had its winless streak extended to five games. The Whitecaps' best scoring chance came when Gershon Koffie's shot in the 19th minute hit off the post.