FC Dallas knocks off Orlando City 2-0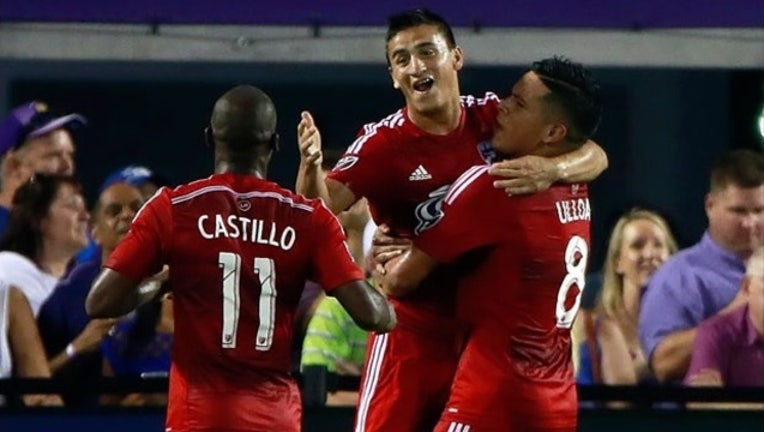 article
ORLANDO, Fla. (AP) - Mauro Diaz and David Texeira scored to help FC Dallas knock off Orlando City SC 2-0 on Saturday.
In first-half stoppage time, Fabian Castillo drew a foul in the penalty area and Diaz calmly buried the penalty kick.
Orlando thought it had the equalizer in the 56th minute, but Pedro Ribeiro's goal was waived after he was ruled offside.
Dallas (9-5-5) struck again in the 64th minute. Castillo's through ball found Victor Ulloa, who made a left-footed feed to Texeira at the spot. Texeira then tapped it past Tally Hall.
Carlos Rivas missed a penalty kick in the 89th minute for Orlando City (6-7-6).