Dallas Mavs tie record with 127-59 win over Charlotte Hornets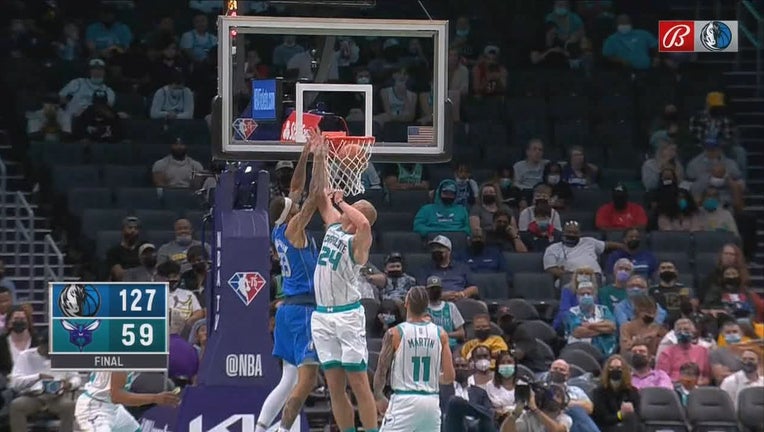 DALLAS - The Dallas Mavericks tied an NBA record when they beat the Hornets in Charlotte in a preseason game.
Tim Hardaway Jr. led the scoring with 20 points as the Mavs demolished a short-handed Hornets.
He was one of six Mavericks to score in the double digits.
The Mavs won by an astonishing final score of 127 to 59.
The 68-point win ties for the most lopsided victory in NBA history.
The Mavs are 3-0 in the preseason.
They wrap up the preseason Friday in Milwaukee.