Dak Prescott gets smattering of boos during Walter Payton Man of the Year announcement before Super Bowl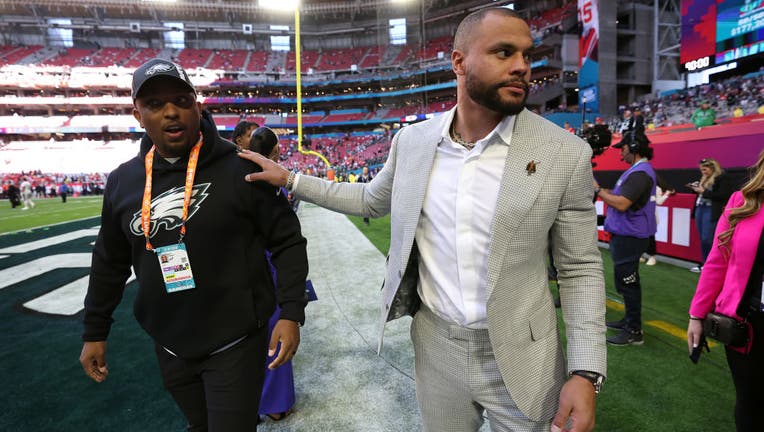 article
PHOENIX - Dallas Cowboys quarterback Dak Prescott was greeted with some boos from fans at State Farm Stadium as he was announced as the Walter Payton Man of the Year before Super Bowl LVII.
This came during pregame ceremonies for the big game.
RELATED: Dallas Cowboys' Dak Prescott named 2022 Walter Payton Man of the Year
The Walter Payton Man of the Year is the league-wide award for community service activities off the field.
The honor highlights Prescott's work in the community, where he's an advocate for mental health and cancer awareness.
Prescott lost his brother to suicide in 2020 and his mother died from cancer in 2013 when he played at Mississippi State.
While accepting the award, he paid tribute to both of them.
Prescott joined Roger Staubach, Troy Aikman, and Jason Witten as Cowboys who have won this award.