Dak Prescott signs deal with Campbell's Chunky Soup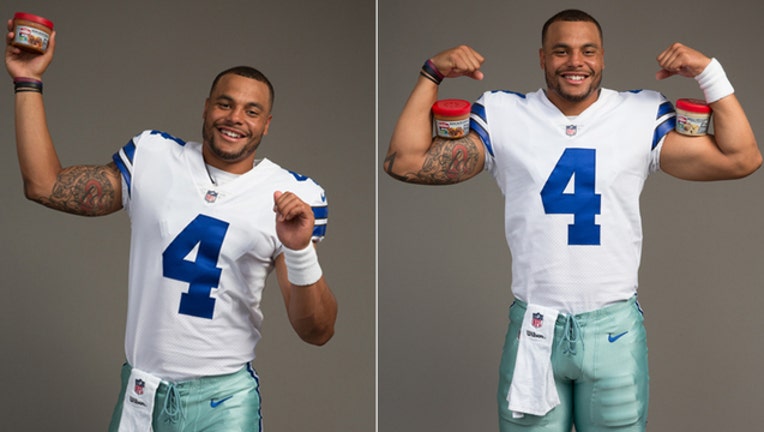 The endorsement deals are starting to pile up for Dak Prescott.
The Cowboys quarterback has added Campbell's Chunky Soup to the list of products he endorses. New Era, Frito Lay, Pepsi and Beats by Dre are other big name companies that Prescott sponsors. 
Prescott will advertise the brand's new "Chunky Maxx" soup along with Antonio Brown of the Pittsburgh Steelers and Luke Keuchly of the Carolina Panthers.
The 2017 season will be Campbell's' 20th with the NFL. The commercials will air in September.