Cowboys not letting guard down after Rodgers' injury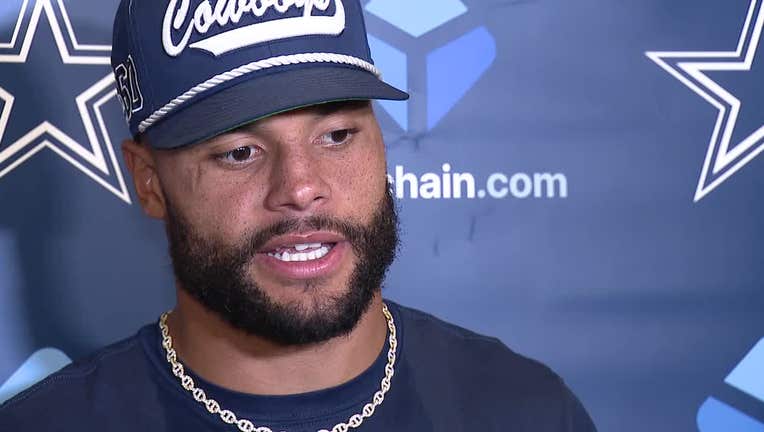 article
DALLAS - The Dallas Cowboys are not letting their guard down as they prepare to face the New York Jets on Sunday.
Jets quarterback Aaron Rodgers had surgery Thursday to repair the torn Achillies tendon he suffered in this week's game against the Buffalo Bills.
MORE: Dallas Cowboys News
Odds makers gave Dallas a much greater chance to win Sunday's game after the injury happened.
But as the Cowboys point out, the Jets have a great defense that will be tough to beat.
"They can get after. They got a great pass rush. You watch that game Monday. They had a hell of an offense, just a few points. So, we know the challenge we have on our hands and they're a good defense and I expect to see all that come Sunday," said Dak Prescott, the Cowboys' quarterback.
The Cowboys have a handful of injury concerns.
All-Pro guard Zach Martin was limited in practice Thursday with a groin injury.
Receiver Brandin Cooks did not practice because of an injured knee.
And guard Tyler Smith missed practice with the hamstring injury that kept him out of the Cowboys season opener.
Their status for Sunday is uncertain.