Mavericks' Wood to miss multiple games with broken thumb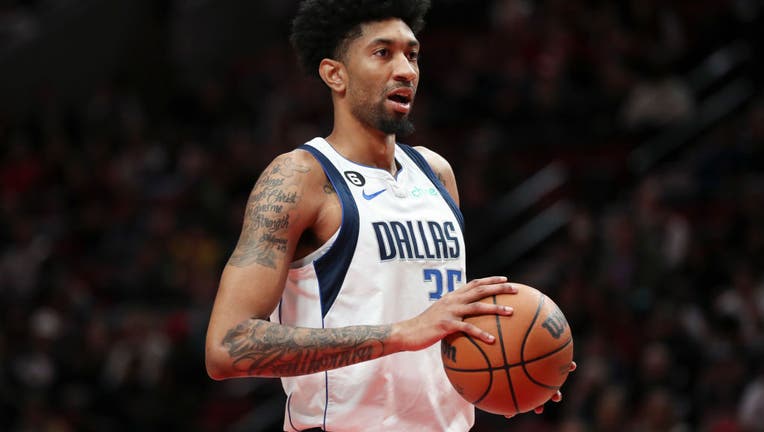 article
DALLAS (AP) - Dallas Mavericks forward Christian Wood will miss multiple games with a broken left thumb.
The injury to Wood's non-shooting hand occurred during the Mavericks' 130-122 loss to Atlanta on Wednesday night, the team said Thursday. He will be re-evaluated next week.
Wood winced in pain while holding the thumb at one point during the game but didn't go to the bench or locker room.
The Mavericks have been dealing for weeks with injuries to several key defensive players and now will be without the No. 2 scorer behind NBA scoring leader Luka Doncic.
MORE: Dallas Mavericks Coverage
Wood, acquired in a trade with Houston on draft night last summer, is averaging 18.4 points and 8.4 rebounds per game, second to Doncic in both categories. The 27-year-old came off the bench to start the season before coach Jason Kidd inserted him into the lineup in mid-December.
Wood's injury came on the night Dorian Finney-Smith, one of the club's top defensive players, and Josh Green returned from lengthy absences.
Finney-Smith missed 14 games with a right adductor strain, and Green, also known for his defense, was sidelined 20 games with a right elbow sprain.
The Mavericks have lost six of eight games since a seven-game winning streak that was the longest since the franchise's only championship season of 2010-11.