Wrong-way driver, teens killed in fiery crash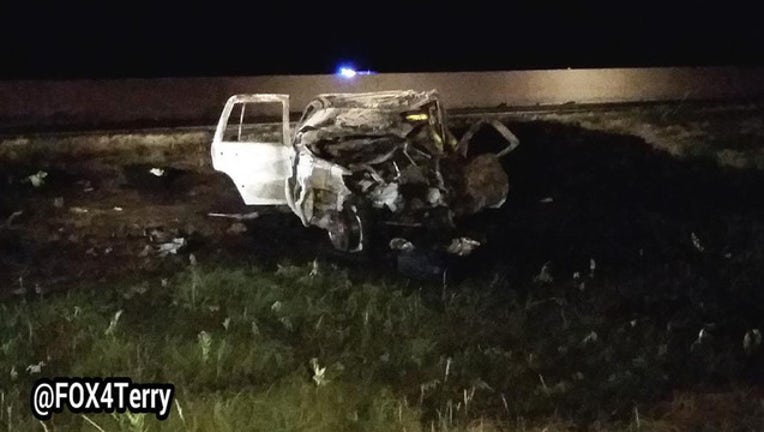 article
GREENVILLE, Texas - Four people, including three teenagers, were killed in a fiery head-on wrong-way crash overnight.
Officials said a car going the wrong way on Interstate 30 east of Greenville hit an SUV around 2 a.m. Friday. Both vehicles were then hit by an 18-wheeler.
Three teens inside the SUV died when it caught fire and two others were hurt.
The driver of the car was also killed and was identified as Kenneth Gordan Frazier, 79.
Shanna Christian said her friend Frazier was confused about what day it was and insisted he had to pay his utility bill or his power would be cut off. She said he grabbed his dog, jumped in the car and took off about 12:30 a.m. Friday.
Officials said the teens in the SUV were all from Virginia and were on a road trip to Austin.
The victims were: Kyle Mathers, 19, Dale Neibaur, 19, and Holly Novak, 18. All three graduated from Herndon High School in Fairfax, VA.
The two teens who survived are being treated at Parkland Hospital in Dallas.