Worker pulled from pipe at Arlington water treatment plant
ARLINGTON, Texas - Arlington rescue crews pulled a worker out of a pipe at a water treatment plant on Monday morning.
Multiple crews were called to the Pierce-Burch Water Treatment Plant near Lake Arlington after they got calls for a trapped worker.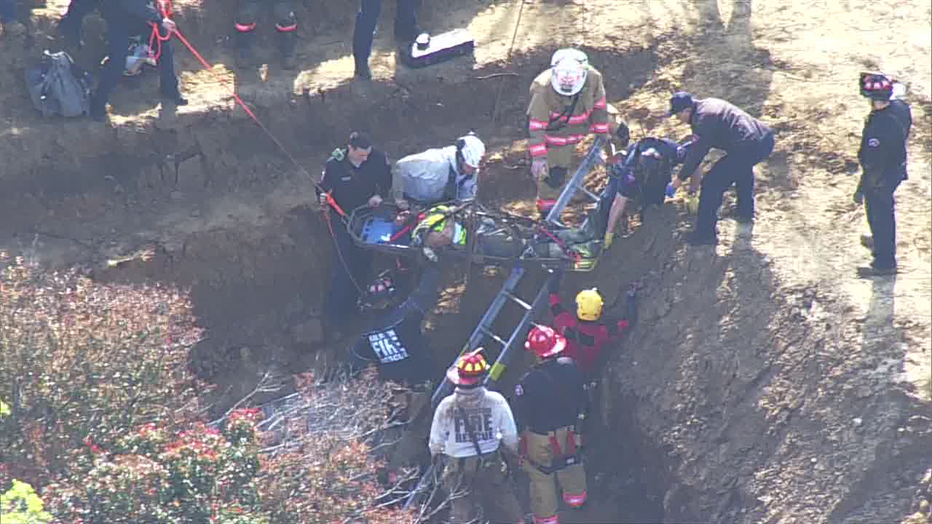 The worker was trapped in a 54-inch water transmission line at the facility 6-feet down.
The line had been drained of water for a pipe section replacement.
READ MORE: Arlington Lamar High School shooting leaves 2 students injured, suspect in custody
SKY 4 spotted crews working to save the worker from the pipe and a person being pulled out.
They were then loaded into an ambulance.
The City of Arlington says the workers injuries were serious, but not life-threatening.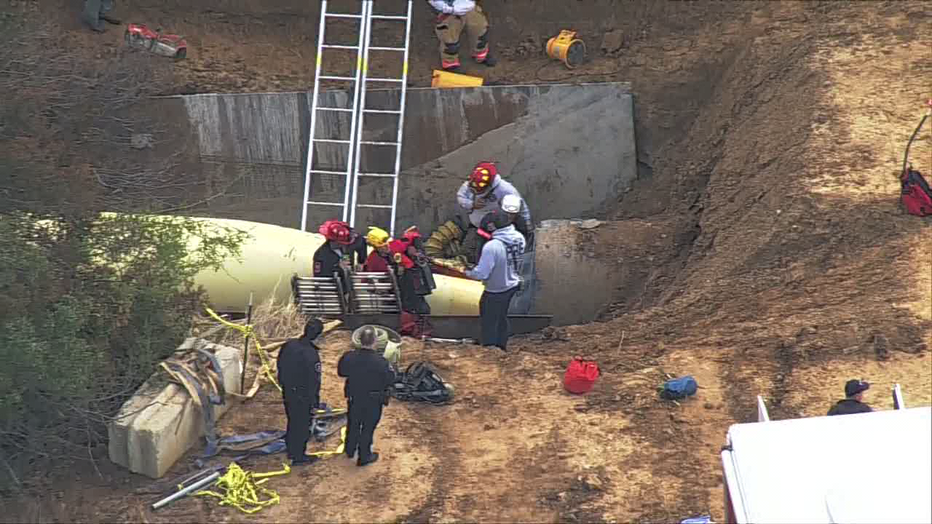 "We are thankful for the quick action from Archer Western and the City of Arlington Fire Department in preventing further injury. Our thoughts are with the employee involved in this accident and his family," said Arlington Water Utilities Director Craig M. Cummings in a statement.
The Pierce-Burch Water Treatment plant is currently under renovations, and they are replacing several sections of the 54-inch water main.
The plant is not currently treating water.