Unsuccessful ATM theft in Lewisville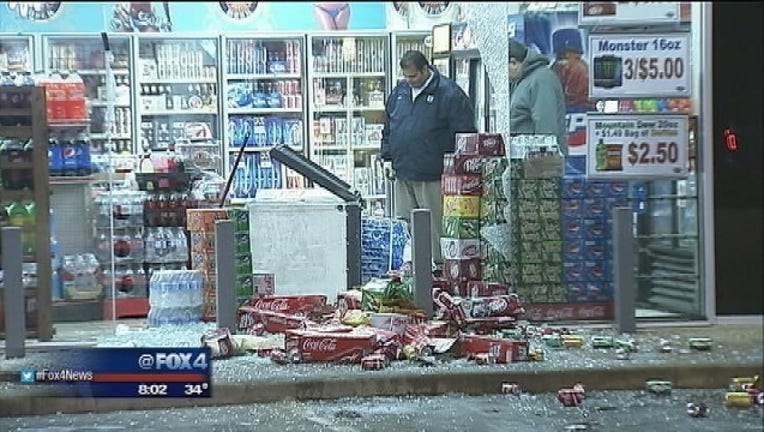 article
Lewisville police are searching for the three people who tried to steal an ATM Saturday morning.
It happened around 4:00 a.m. in Lewisville at a convenience store on Valley Ridge Boulevard near I-35E.
The driver of a pickup truck slammed into the front of the store, then three people with hoodies on tried to pull the machine out. They tied a chain around the ATM and attempted to yank it out, but were unsuccessful, according to Lewisville police captain, Dan Rochelle.
The pickup truck was found abandoned shortly after the incident at a nearby apartment complex. It is believed the truck was stolen, Rochelle said.
If you have any information, contact Lewisville police.