Trial begins for man accused of killing Richardson police officer and another man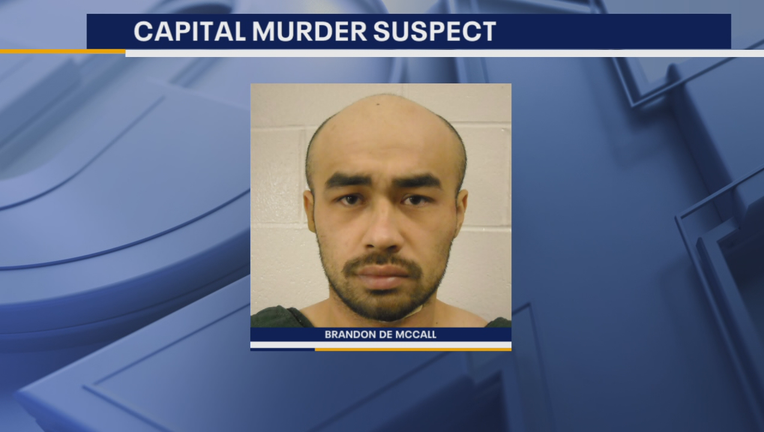 MCKINNEY, Texas - The trial is underway for the man accused of killing a Richardson police office and another man.
On Monday, inside a Collin County courtroom, a jury of nine men and three women heard the start of testimony in the capital murder case against Brandon McCall.
McCall faces two counts of capital murder and seven counts of aggravated assault on a public servant.
Police said he shot David Sherrard, who was a SWAT officer for Richardson PD, during a disturbance call at an apartment complex in February 2018.
McCall, who was homeless at the time, was staying with a friend, Rene Gamez, at the apartments. Gamez was also killed. He was found fatally shot outside his third floor apartment.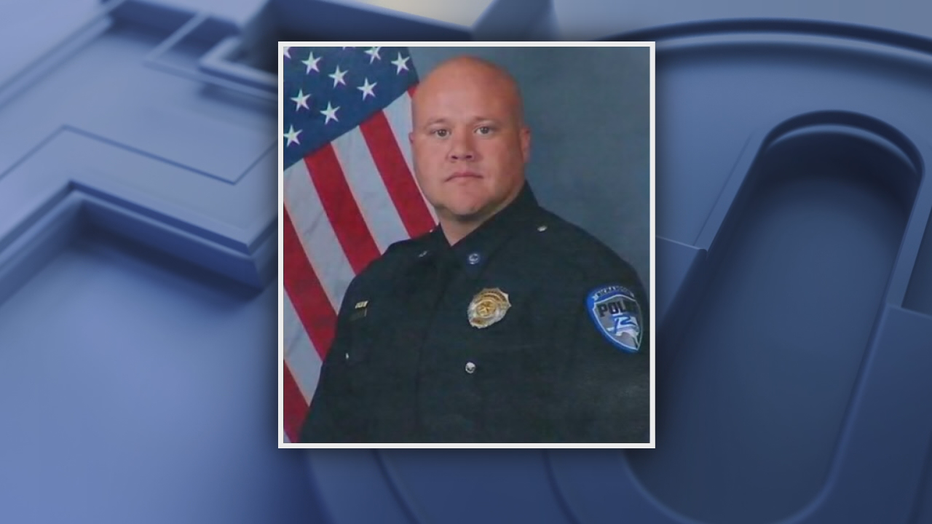 The jury watched the moments officers were fired upon to start the trial, watching body cam footage of McCall firing at police.
The jury heard testimony from two Richardson police officers involved in the shootout, and watched several graphic police body camera videos that captured Sherrard being fatally shot.
The defendant showed no emotion.
Some people in the audience walked out.
On the witness stand, Brian Alcorn, the Richardson PD sergeant who made the call to breach the front door of Gamez's apartment, said he made the decision fearing someone else inside the unit may be in danger.
The jury watched body camera video of Sgt. Alcorn and the officers entering the apartment. The video monitor was positioned so only the jury, and not the gallery, could see it.
Officer Sherrard was first in. He was heard saying, "There's a lot of blood in here," before he's fatally shot by McCall.
The other officers trapped inside the apartment were eventually extracted with a ballistics shield.
McCall surrendered hours later after tear gas was fired into the unit.
Sgt. Alcorn told the jury he felt he was being "hunted" by McCall, who was shooting an AR-15 from a rear bedroom.
Under cross examination, the defense asked Alcorn why he didn't grab his shield from his police cruiser before breaching the unit.
Alcorn said there was no time.
During opening statements, the defense did not deny McCall fired the shot that killed Sherrard, but said the issue at hand is did he "intentionally and knowingly do so," which is required to find McCall guilty of capital murder.
The judge has a very strict media policy in place.  No cameras are allowed inside the courtroom.