Train crashes into 18-wheeler stuck on tracks in Denton County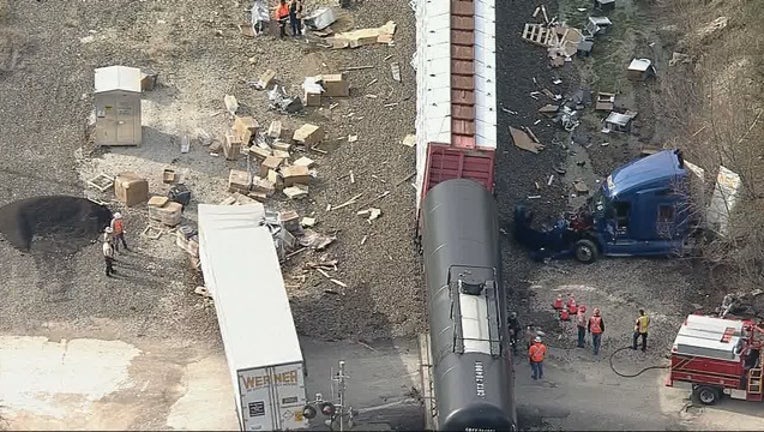 SANGER, Texas - A train crashed into an 18-wheeler that was stuck on the tracks in Sanger Thursday morning.
This wreck happened after the driver of the 18-wheeler called 911 and said his truck was stuck on the railroad tracks on Cowling Rd., just east of I-35.
Police called the train company to let them know, but the BNSF train couldn't stop in time.
No injuries were reported in the crash, as the driver of the 18-wheeler was not in the truck at the time of the collision.
There was not a derailment as a result of this crash.