Three separate crashes on I-635 in Garland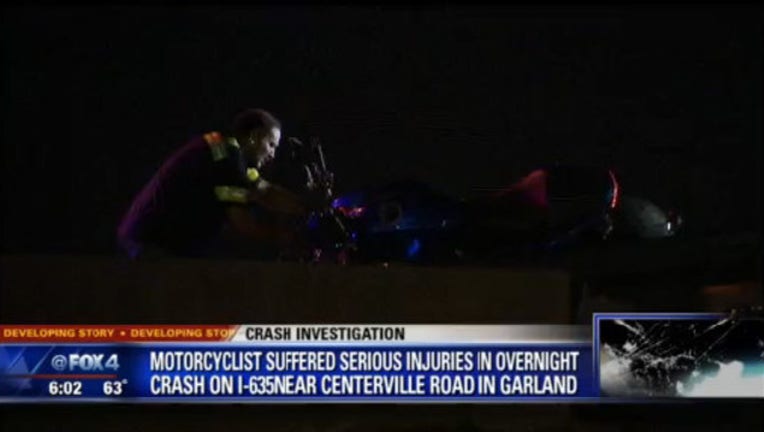 A motorcyclist is in the hospital after a crash that shut down part of I-635 in Garland early Sunday morning.
Around 1:30 a.m., the driver lost control in the east bound lanes, near the Centerville Road Exit.
The rider was taken to a local hospital with serious injuries, according to Garland police.
The crash is under in investigation.
While police worked the first crash, there were two separate crashes in the westbound lanes of I-635.
A truck and car collided. Then,  a pickup truck driver trying to avoid that accident lost control, hit a guardrail and flipped several times, police said.
The driver was taken to a local hospital in serious condition.  The people in the other vehicles were not hurt.