Teen safe following bizarre car chase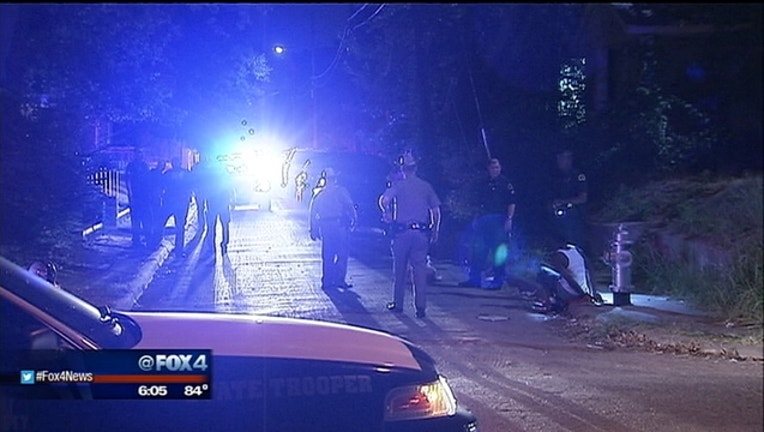 DALLAS - Two people are in custody and a teenage girl is safe following a strange pursuit across parts of Dallas County.
Police said they got a 911 call just after midnight Thursday from a man who said both he and a private investigator were following a car down the Dallas North Tollway.
The man said his 16-year-old daughter was in the car and being held against her will.
Dallas Police, the Dallas County Sheriff's Office, the Texas Department of Public Safety and a helicopter joined the pursuit.
The girl was let out of the car near Interstate 45 and Overton Road in south Dallas. She was taken into protective custody.
The car she was in eventually wrecked out and police arrested the man and woman who were inside.
Police are still investigating and have not yet determined what charges will be filed.