Taco Bell beefs up Crunchwrap with another layer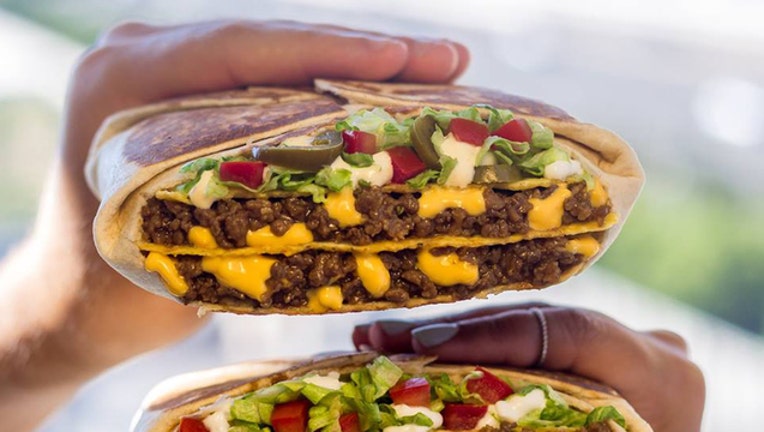 article
For when just a single or double is not enough, Taco Bell has a new Triple Double Crunchwrap.
"Now you have more layers to love," the company said on its Facebook page.
The Triple Double Crunchwrap is essentially a beef and cheese tostada and a few more layers wrapped inside a tortilla. There's also a spicy version that comes with jalapenos and fiery ranch sauce.
It might be the size of a small toddler, but some loyal Taco Bell fans are excited.
"I want this in my mouth. I want to wear it like a hat. I want to cry on its shoulder and tell it about my day. I want to go on long hikes with it," Shaun Nelson wrote.
The new item was added to menus Thursday and sells for $3.49.