Rick Perry visits Dallas as part of EarthX 2019 Expo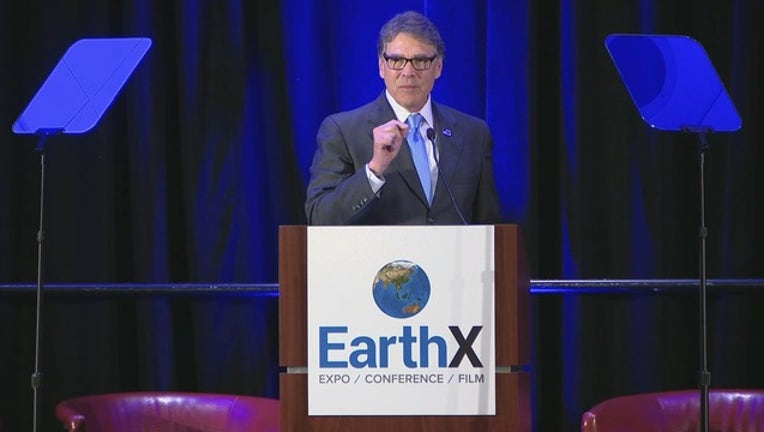 DALLAS - The world's largest Earth Day celebration kicks off Friday at Fair Park.
On Thursday, U.S. Secretary of Energy Rick Perry visited Dallas ahead of the weekend-long event.
He gave the keynote address at the EarthX 2019 Expo banquet.
Perry spoke about clean energy.
"We're determined to lead the drive for cleaner energy in this world," Perry said. "And we'll do it without surrendering a fuel, a bit of growth, one iota of opportunity for this nation and the world.
The EarthX Expo runs through Sunday at Fair Park, and will be open from 10 a.m. to 6 p.m. each day.
It's free, but a $5 donation is suggested for adults.