Quiet and sunny to start the weekend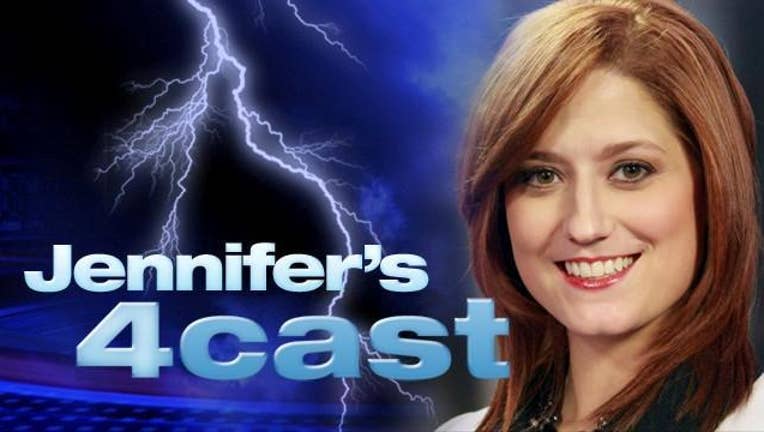 Foggy start for some off to the SE this morning, but nearly all of it burns off by lunchtime. Since we FINALLY have clear skies, temps will warm up quickly this afternoon into the mid 80s for much of the area. Winds will be breezy 10-15 mph out of the southwest. Tonight, quiet and mostly clear as winds subside with lows in the low 60s.

Tomorrow gets a little more interesting. Beautiful day to start, but the afternoon sun mixed with leftover moisture and another frontal passage sets the stage for another chance for severe storms that could contain large hail and flooding rains. Highs will be near 90° in many spots.

Monday is much cooler with highs in the 60s and low 70s with a 60% chance of rain through the afternoon and into Tuesday morning, but by Tuesday afternoon, skies begin to clear and sunshine returns and a more quiet pattern settles into North Texas.