Program offers free Wi-Fi in these Fort Worth neighborhoods
FORT WORTH, Texas - The city of Fort Worth launched a program to bring free Wi-Fi to neighborhoods that need it most.
City leaders used federal COVID relief money to pay for it.
According to Pew Research Center, U.S. adult internet usage grew by nearly eight million over the last three years.
But college student Stephanie Martinez says oftentimes she could only connect at school.
"I know it helped us a lot because our Wi-Fi was kind of funky," she said.
In 2020, the city of Fort Worth turned its focus on digital equity.
On Tuesday, the city launched free Wi-Fi service in the Rosemont, Northside, Ash Crescent and Lake Como neighborhoods. 
The fifth in the Stop 6 neighborhood will be ready by the fall.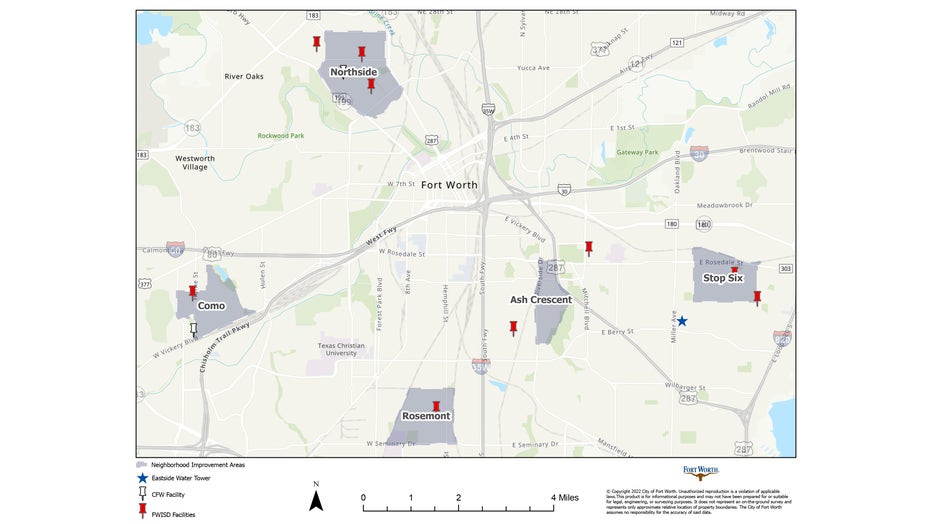 City officials said it's meant to help raise the quality of life in those neighborhoods, which statistically have lower household incomes and higher poverty and unemployment rates.
Fort Worth Mayor Mattie Parker says there are roughly 60,000 underserved people in the city with unreliable access to the internet.
"These families need connectivity, and it was really just brought to the forefront when the pandemic started because kids were home trying to zoom from school," she said. "Parents had to go home and Zoom."
The city has partnered with Cisco and Presidio to install transmitters throughout the five neighborhoods.
To get online, people just open up settings on their devices and select "CFW Neighborhood" as their network.
The digital infrastructure was purchased with $5 million in CARES Act funding and additional dollars from the American Rescue Plan.
Parker says it's part of a national effort.
"What are we gonna do as the United States to make this the third tier of necessity when it comes to public services," she said.
Back in May, the Biden administration launched its Internet for All Initiative, pledging to invest $45 billion to provide high-speed internet for all Americans by the end of the decade.
Cisco Area Vice President Gary DePreta says he sees the city's effort as a model.
"We're excited for Fort Worth for the impact here locally," he said. "But here at Cisco, we'll also use this as a case that can be repeatable across the U.S."