President Carter and First Lady Rosalynn Carter build homes in DFW for Habitat for Humanity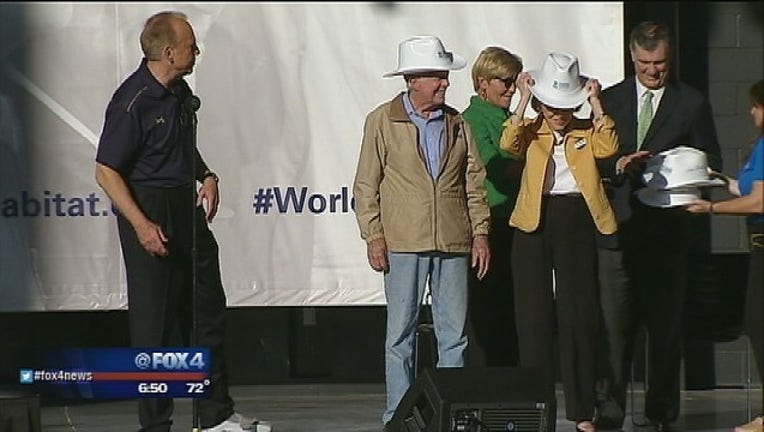 "People who have everything in life, they want to come out and work for a week side by side with a family who've never had very much. Now, they're getting a new glimpse on what life can be and gives them hope and self-respect and anticipation for the future and that's a turning point," said President Carter.

He turned 90 last week and jokingly jabbed at the mayors of Dallas and Fort Worth for only volunteering to build one day, when President Carter says he and his wife will work five days.