Police identify 19-year-old killed in fiery wrong-way crash on I-45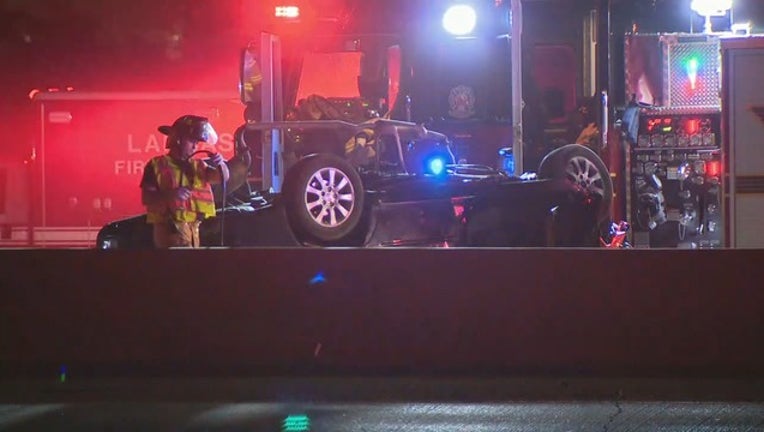 WILMER, Texas - Police have identified the 19-year-old killed in a fiery, wrong-way crash on Interstate 45 Friday morning.
The wreck happened around 4:30 a.m., near Wintergreen Rd. in Wilmer.
A car was southbound in the northbound lanes of traffic, when it slammed into another car.
One of the vehicles landed upside down and the other landed on its side up against an 18-wheeler. One car also caught on fire.
Alejandro Chavez was killed in the crash.
A second victim was taken to an area hospital following the crash.
Authorities said charges are pending against the driver who was going the wrong way.