Peppa Pig World of Play to open at Grapevine Mills in February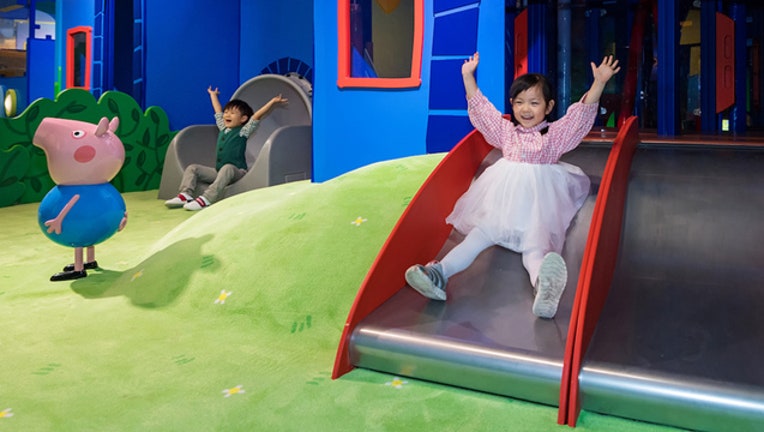 article
If your child is a fan of Peppa Pig, you'll likely be spending time at Grapevine Mills in 2019.
The first-ever Peppa Pig World of Play to open in the United States is set for a February opening at the mall.
Officials described the venue as a giant indoor Peppa Pig-themed playground with 14 different areas. It that will also include birthday party rooms, a movie theater and relaxation rooms.
"To create Peppa Pig World of Play, we spent thousands of hours watching episodes of the TV show to ensure that the experience is a truly authentic representation of the magical world of Peppa Pig that fans know and love so well," said Paul Moreton, Merlin Entertainment's Group creative director, in a statement. A meticulous level of detail has gone into creating each of the play areas, and we're also using the latest in visual and sensory effects technology to guarantee a truly memorable day out for families."
There's no word on how much admission tickets will cost.