Paris airport attack: Suspected man known to police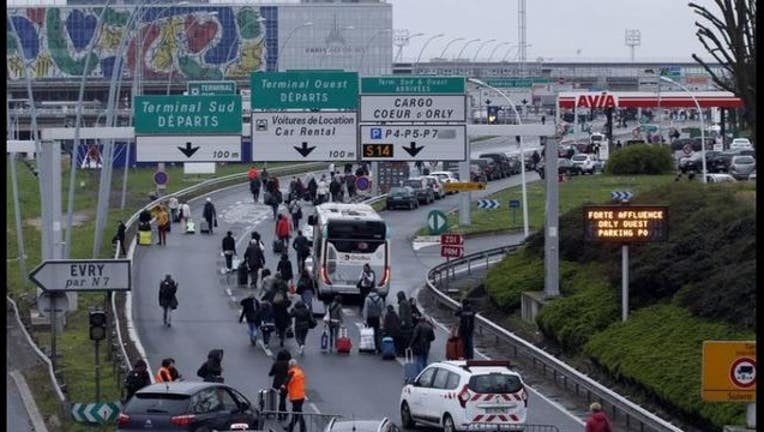 FOX NEWS - The suspected attacker killed at Paris' Orly airport on Saturday after trying to wrestle away a soldiers weapon was a 39-year-old who was known to police for robbery and drug offences, the prosecutors' office said.
Prosecutors did not disclose the man's name, but said he was born in 1978 and had nine unspecified infractions on his criminal record.
The prosecutors' office, which has taken over the investigation, said the suspected attacker was not listed on the government's database of terrorist suspects.
France maintains a database, known as the "S'' list, of people considered a potential threat to national security, which includes people suspected of plotting terrorist acts.
French Defense Minister Jean-Yves Le Drian said the attacker, whom he did not identify, assaulted three Air Force soldiers who were patrolling the airport. He said the soldier who was attacked managed to hold on to her rifle and the two soldiers she was with opened fire to protect her and the public.
No one else in the busy terminal was hurt, but thousands of travelers were evacuated and flights were diverted to the city's other airport.