Oak Cliff standoff ends peacefully, suspect in custody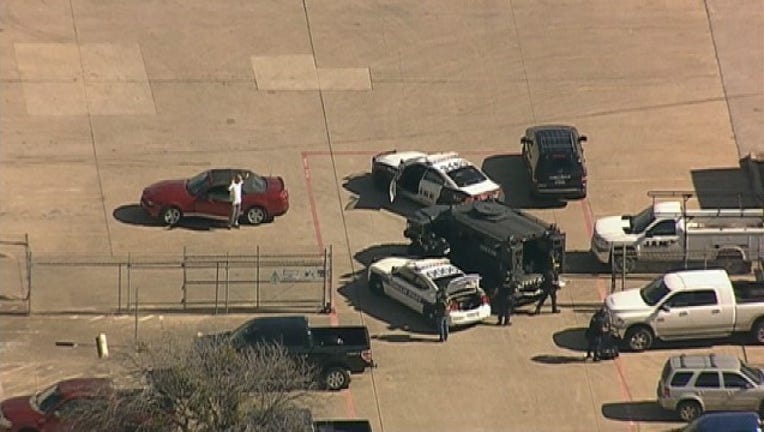 article
A standoff outside a warehouse in Oak Cliff ended peacefully.
It began around noon Wednesday as Dallas officers tried to pull the driver of a red Ford Mustang over for a traffic stop.
He stopped in the 3300 block of Duncanville Road, but refused to get out of his car.
The people inside the warehouse were evacuated while police negotiated with him.
He surrendered to SWAT officers after about an hour.
Police said the suspect was wanted on felony warrants.