North Texas volunteers responding to areas hit by Nicholas, now a tropical storm
DALLAS - What is now Tropical Storm Nicolas hit the Texas coast overnight as a hurricane. Some places got more than a foot of rain.
The storm sent down a lot of rain, but the wind is what really left its mark. 
Hundreds of thousands are without power because of damaged power lines. 
Nicholas will march into Louisiana where people are still recovering from Hurricane Ida. 
The Texas Baptist Men respond to every natural disaster around the United States and many overseas. While they're still dealing with the aftereffects of Hurricane Ida, they're also preparing to help those affected by Nicholas.
"We still have over 120 volunteers on the ground in the New Orleans area and even though we are dealing with Ida right now we are preparing for Nicholas. We have teams in the Beaumont area and Houston area," said David Wells, the director of disaster relief for the Texas Baptist Men.
Plano Fire-Rescue Battalion Chief Jaime Reyes just came back home to North Texas after spending about two weeks in Houma, Louisiana, southwest of New Orleans. 
"Just the destruction and devastation, it was it was a lot it was a lot to take in," he said.
Reyes worked in a team of 22 firefighters from Plano, McKinney, Wylie, Greenville and Little Elm to assist local firefighters.
"We're actually in their firehouse running their calls, and it gives them the opportunity to go back and check on their own personal homes, check on their family, friends, that sort of thing," Reyes said. "And it just kind of take that burden off of their off their shoulders."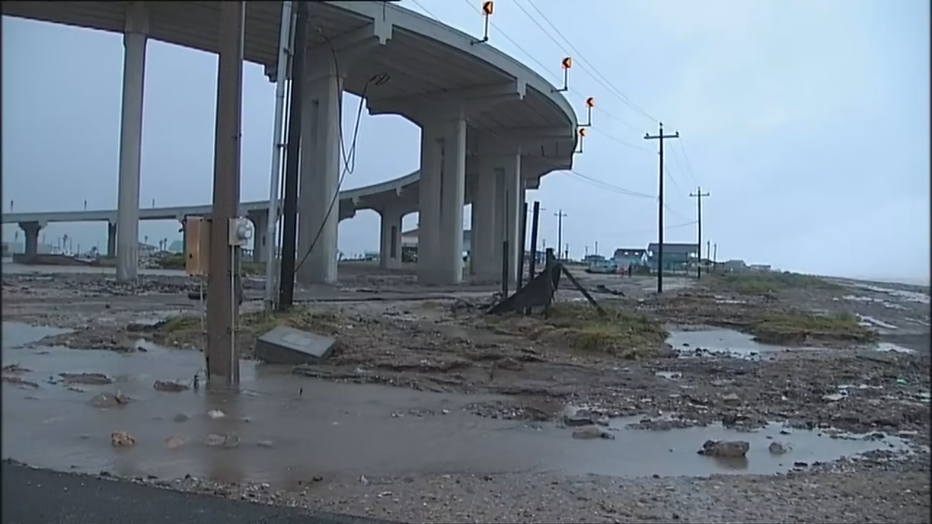 Reyes and others also helped local firefighters clear out the damage to their homes, answering a desperate plea for help from a young fire chief in the area whose home was destroyed.
McKinney Fire Captain Pieter Wasserman and another team of 22 firefighters from North Texas just arrived in Houma to relieve the previous crew. 
"It really is just unbelievable how many of the businesses are completely destroyed and how many homes have blue tarps on them and are missing," he said.
Local communities are grateful for the help.
Nicholas arrives as some communities have been without power for more than two weeks, creating more uncertainty for volunteers as well.
"The rest of it is just to just wait and see what the weather does and we'll be prepared to handle whatever comes our way," Wasserman said.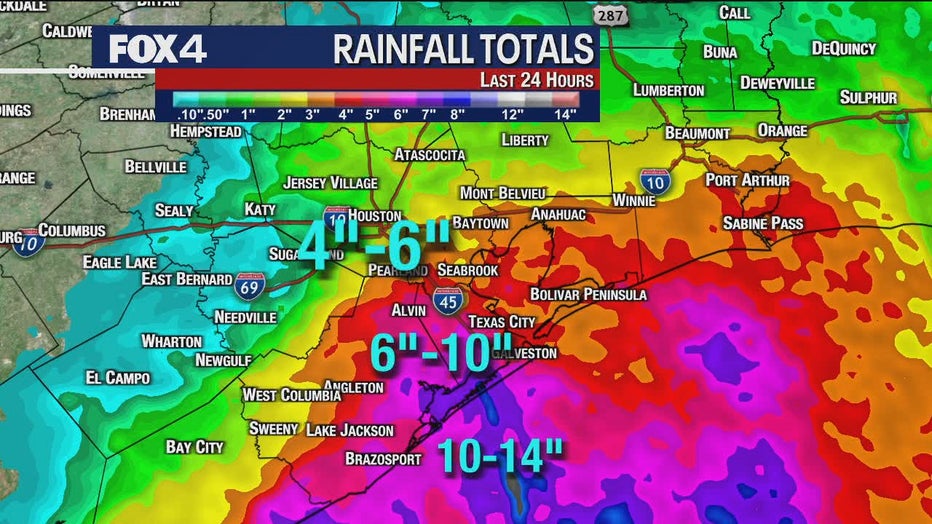 Nicholas brought 75 mph winds, a rough surf and some flooding when it made landfall near the tourist town of Matagorda, Texas, late Monday.
RELATED: Nicholas upgraded to hurricane as it heads for Texas Gulf Coast
In Lake Jackson, near Houston, video shows the moment the power went out. Hundreds of thousands of people remained without power Tuesday morning in the Houston area.
Several school districts along the Texas Gulf Coast canceled classes Monday and announced plans to do so again Tuesday.
RELATED: Tropical Storm Nicholas prompts 17-county Texas disaster declaration
Galveston received about 14 inches of rain from Nicholas and Houston reported more than six inches.
Louisiana is a different story. By Wednesday, the storm is expected to drop about 20 inches of rain on the central and southern regions of the state.
RELATED: Nicholas, now tropical storm, could cause 'life-threatening' flash floods