North Texas roads pre-treated with brine solution ahead of storm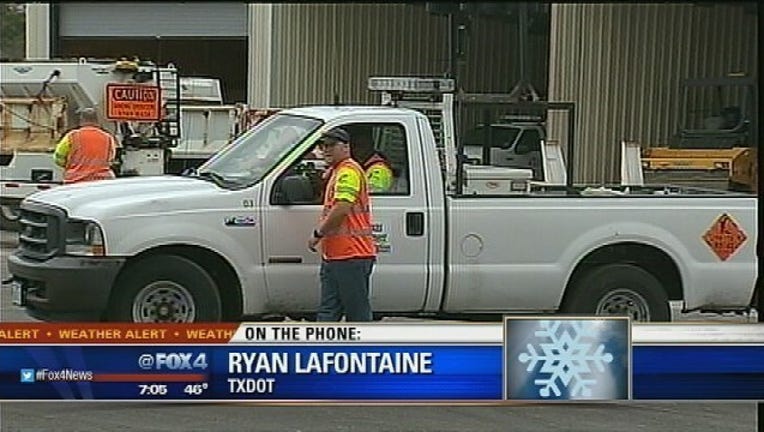 Texas Department of Transportation crews are on standby to deal with the winter weather that is expected late Sunday night and early Monday morning.
Crews pre-treated the roads during the week with a brine solution, which won't wash off the roads, said Ryan LaFontaine with TxDOT.
Crews also touched up typical trouble spots with the brine Thursday and Friday.
Since it appears this will be the most significant weather event of the season, drivers are asked to stay off the roads if possible as the ice accumulates on the roads, LaFontaine said.
He encouraged drivers to visit www.drivetexas.org to check road conditions before traveling.