North Texas parents welcome first babies of 2019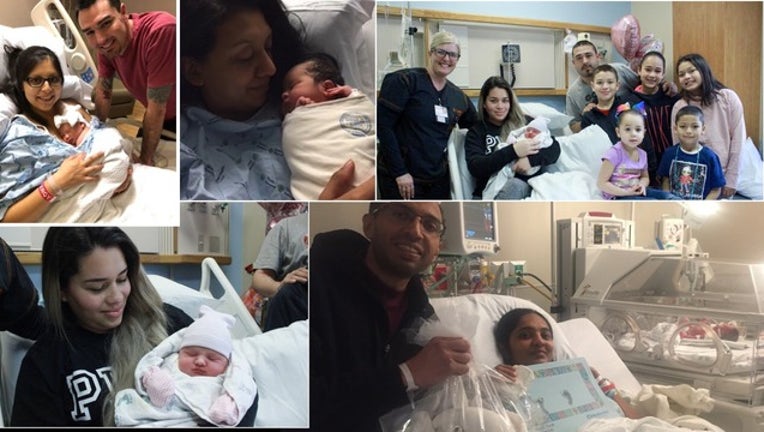 DALLAS - A Grand Prairie couple had a show of their own at Methodist Dallas Medical Center while watching the New Year's Eve fireworks in Downtown Dallas.
Little Skarlett Paris Macia made her way into the world as the hospital's first baby of 2019. Her parents watched the fireworks from their hospital room and she was born about 20 minutes later.
Skarlett will have plenty of family members to play with as she grows up. Her two older sisters, a brother and several cousins couldn't wait to meet her.
Nearly four hours later, Methodist Richardson had its first arrival of the year. Sweet baby boy Shekhda came into the world a few months early. He just couldn't wait until his late March due date to meet his parents.
He was born weighing only 2 pounds and 7.5 ounces. But despite his small size, doctors said he is doing well in the NICU. And his mom, dad and brother are glad he's here, even if it was earlier than expected.
Olivia Rose Thomas helped her family celebrate the New Year with her arrival. She was born at 12:31 a.m. at Texas Health Presbyterian Hospital in Dallas. Amelia Marie Brooks was the first baby born at Texas Health Harris Methodist Hospital in Fort Worth about an hour later.