North Texas Black Friday shoppers see some higher prices, empty shelves
DALLAS - Many North Texans began Christmas shopping on Black Friday, but they may see higher prices and empty shelves. That's the real effect of the supply chain crisis.
The day after Thanksgiving typically marks the unofficial beginning of the holiday shopping season, but stores in recent years have put less emphasis on it.
Still, shoppers are heading out looking for a great deal even though that deal may be more expensive than normal.
A new FOX News poll shows nearly two-thirds of voters are worried that they might not be able to afford many of the gifts on their list.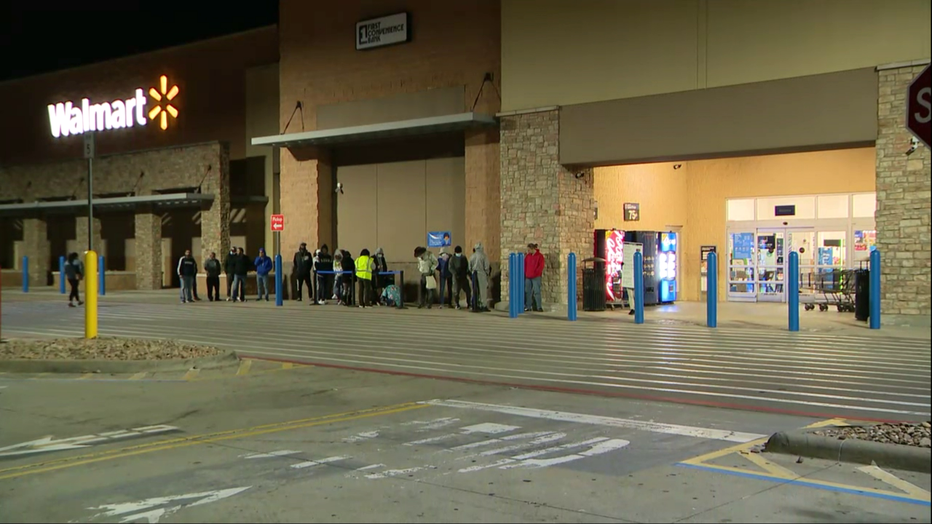 Roughly the same number of shoppers are concerned about actually finding the gifts because of the supply chain issues, the poll shows.
The crowds have been especially a great sight for business owners like Allison Scott, owner of Apricot Lane. 
"We are a small business, so we love the days that are busy and packed. They help us stay here and stay doing what we love," she said.
The Galleria Mall, like many retailers this year, actually waited until Friday for Black Friday shopping.
At Walmart, Target, and Best Buy, there were some lines before opening but not the campouts like in past years.
Shoppers FOX 4 spoke to say the best way to make sure your items are available is heading out to the stores to see if they're there.
"Just needed another tv, so just thought I'd pick one up this morning and be done with it," said shopper Darren Carver. "I thought I'd come out and check. If the crowds were gonna be too bad, I was just gonna go back home and wait for it to die down. But I came out, and it was pretty good."
"I'm just kind of going with the flow," said shopper Resa Clark. "So I think I might hit up Walmart or target or try to branch out to some other stores."
The calmer crowds are a result of more online shopping as well as retailers starting their discounts weeks ago.
The National Retail Federation expects record-breaking spending this weekend from a combination of higher prices due to inflation, worries about limited supply and people generally more comfortable shopping in person as more people get vaccinated.
While the pandemic changed a lot of shopping habits, people at the Galleria say the one thing you can't get online is the experience.
"It is a nice way to get out have fun with your family," said shopper Lindsey Liles.
Consumer experts say so far they haven't seen any massive shortage on most of the popular tech gifts.
But if you're lucky enough to find one of those gifts you want, you may not have the luxury of waiting until the last minute for the price to drop. The advice is to get it if you see it.