Nancy Pelosi rallies Democrats, workers at Dallas union hall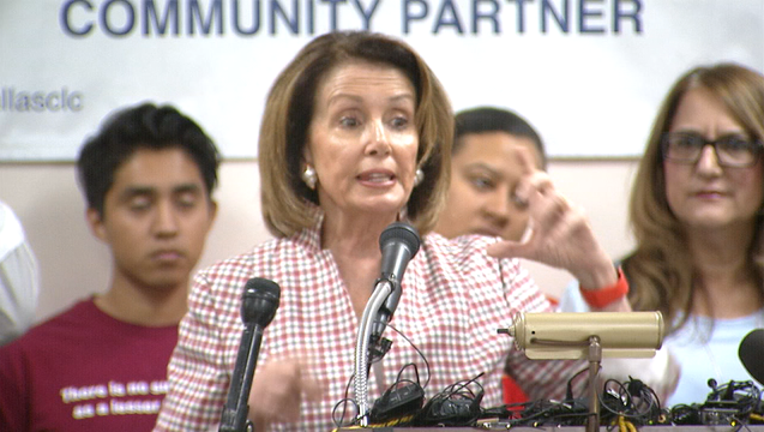 House Minority Leader Nancy Pelosi and other liberal leaders held a "resistance rally" in Dallas on Wednesday.
The Democratic National Committee is trying to gain traction across the U.S. ahead of next year's midterm election.
While at the CWA Union Hall in Dallas, Pelosi discussed a push for a $15 minimum wage and efforts to create jobs. She tied that in with her party's objection to the Republican attempt to repeal Obamacare.
"This health care bill is nothing more than a tax break for the rich disguised as a health care bill. That's all it is. It takes $800-billion from working families and gives it to the wealthiest people in our country," Pelosi said.
Republicans currently control both the house and senate.
All 435 house seats will be up for grabs in the 2018 midterm and 33 senate seats will also be contested.