Michelle Obama ends Hillary Clinton's run as most-admired woman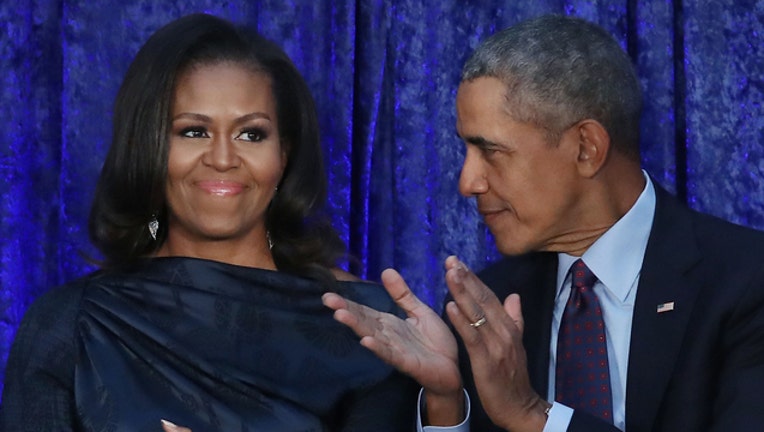 WASHINGTON (FOX 5 Atlanta) - Former first lady Michelle Obama is the woman most admired by Americans this year, taking over the top spot that Hillary Clinton has held for 16 years, a new Gallup poll says.
Every year starting in 1946, Gallup conducts a survey asking Americans to name the living man and woman who they admire most. Obama, who previously finished second to Clinton three times, was chosen by 15 percent of those surveyed, three times as much as second-place finisher Oprah Winfrey, who was named by 5 percent.
MORE: Sales for Michelle Obama memoir top $3M, book tour being extended into 2019
Tied for third most admired were Clinton and first lady Melania Trump, who were both named by 4 percent of responders.
Since the list was started Clinton has been the most admired woman 22 times, which Gallup says is more than any other man or woman.
One the men's side, former President Barack Obama was named the winner for the 11th year in a row with 19 percent. In second place is President Donald Trump with 13 percent.
Obama is currently touring across the county after releasing her best selling autobiography "Becoming."