Mansfield couple sues CPS over 'unjust' removal of foster child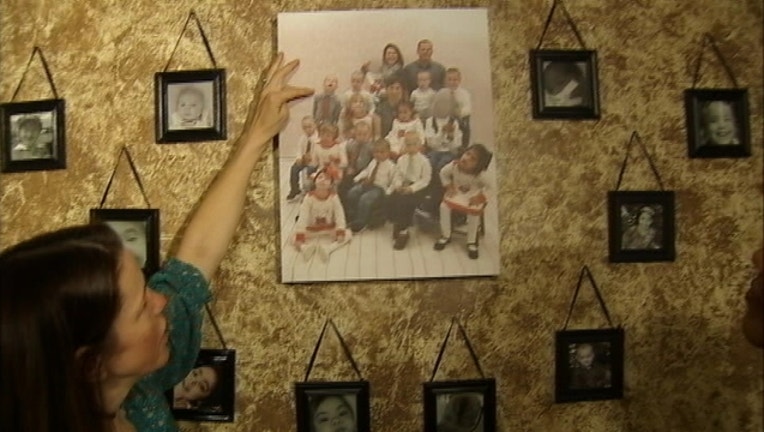 article
A North Texas couple with a passion for helping special needs children has filed a lawsuit against Child Protective Services after the agency removed a foster child from their home, the family says, for no reason.
Brian and Shelly Burman are fighting to get Donovan, a teenager they fostered for 7 months, returned to their home. They say CPS removed him abruptly and for no legitimate reason.
The couple's family includes 13 adopted special needs children and their own two biological children.
Documents state Donovan was removed because of neglectful supervision-- a result of two younger children in the home who had bite marks on them.  The family says it was the result of an innocent dispute over a toy.
The Burman's attorney believes there is more to the story. She alleges that CPS has mishandled Donovan's case for years after it was determined he had been severely abused.
"When CPS moved forward to terminate the right of the parents, they terminated the mother," said attorney Ginger Weatherspoon. "But they misnamed the father by naming somebody who the court had already found not to be the biological father."
A judge instructed the Burman's' attorney on Monday to get a portion of the case that was handled in Dallas County years ago transferred to Tarrant County. Then he will rule on whether Donovan should return to the Burman's' home.
Shelly considers it a step toward bringing Donovan home.
"For the first time in his life, he went with his dad to a game and with his mom. That's what a family's supposed to be," Shelly said. "It's like a part of you is missing, a part of you is not in our home at night. He'll be back and I'll be able to tuck all my little chicks in and go to bed at night."
A spokeswoman said CPS would not comment on pending litigation. The lawsuit was filed Monday morning.