Man hit, pinned under DART light rail train near West End Station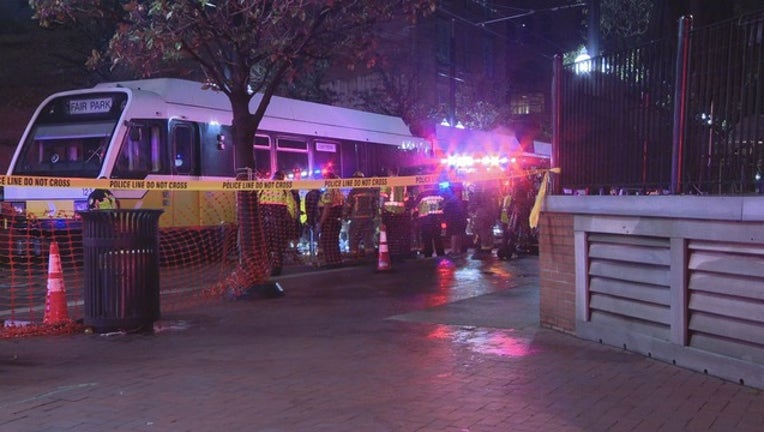 An investigation is underway after a man was hit by a DART light rail train late Wednesday.
The man was hit near the intersection of Pacific and Record Streets, near the West End Station.
The man was pinned under the train and Dallas Fire-Rescue used airbags to lift the train and pull him out.
The man was responsive after the rescue and taken to a nearby hospital. His condition has not been released.