Man arrested after Haltom City SWAT standoff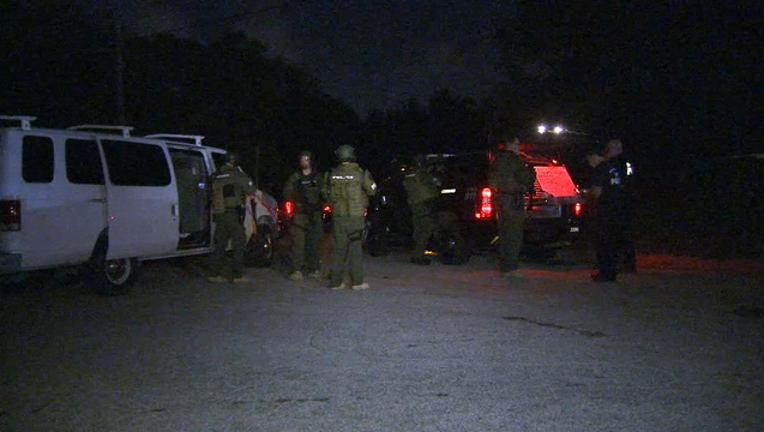 HALTOM CITY, Texas - A man was arrested in his own home in the Fort Worth suburb of Haltom City early Tuesday morning. But he did not give up easily.
Police said the man's estranged wife came home around 12:30 a.m. and found him there. He was not supposed to be at the house on Meadow Oaks Drive. She ended up going to the Haltom City police station for help.
The man refused to come out so a SWAT team set off a stun grenade. Officers went inside and found him in a back bedroom.
The man, whose name has not yet been released, was taken into custody. He had an outstanding warrant for a DWI and could face other possible charges, police said.