Lip sync battle taking over Texas police departments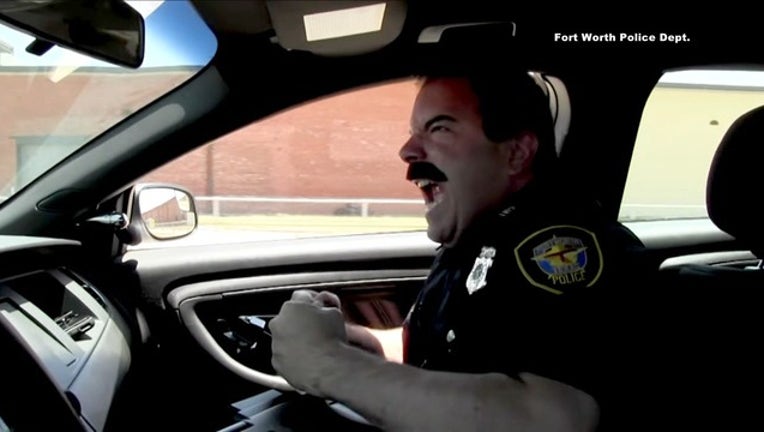 FORT WORTH, Texas - Police departments around the state are locked in a heated social media battle – over the best lip sync video.
It seems the Bexar County Sheriff's Office started the battle. A video featuring Deputy Alexander Mena lip syncing to the song "Fuiste Mala" by The Kumbia Kings went viral with more than 1.5 million views.
The sheriff's office challenged the San Antonio Police Department and the idea took off.
Now several North Texas police departments are joining in the fun. The Fort Worth Police Department's entry already has nearly 2 million views on Facebook.
Officer Brad Perez recreates the Alanis Morissette music video for the song "Ironic." He plays all four roles in the video just like the singer did in 1996.
In Dallas, several of the patrol divisions and beat officers made their own videos.
But the Corinth Police Department's rendition of Miley Cyrus' "Party in the U.S.A." may take the win with more than 3 million views on its own Facebook page.
"Lucky for you and us, it's just 'lip synching!' We hope you enjoy a little fun with our version of the #lipsyncchallenge #lipsyncbattle," the department said on its Facebook page.
Not every department has what it takes, though. Southlake's Department of Public Safety reached out to several members of NSCYC on Twitter for some help and Keller Police Department politely declined.