Kelly Ripa returns to 'Live,' not-so-subtly rips ABC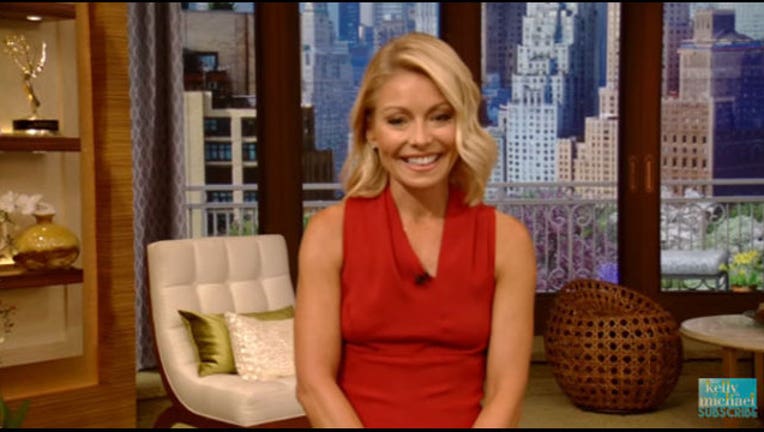 article
(FOX NEWS) - Kelly Ripa returned to "Live with Kelly and Michael" on Tuesday, walking onto the stage for the first time since news broke last Tuesday that Strahan will leave the show to join "Good Morning America."
Ripa and Strahan walked out holding hands. Ripa waved and bowed to the crowd, putting her hands over her heart at one point and looking emotional.
"Thank you," she said. "Guys, guys, guys. Our long national nightmare is over. Please, sit down. Please, please be seated. I'm going to be completely honest, I am fairly certain sure there are trained professional snipers with tranquilizer darts in case I drift too far off message," she joked. "I first want to honestly, sincerely thank you for welcoming back to this show. The love, the show of support through this bizarre time, has been really overwhelming. I needed a couple of days to gather my thoughts. After 26 years with this company... I earned the right."
Ripa, in a not-so-subtle jab at ABC, said her time off sparked an important conversation about "communication and consideration and, most importantly, respect in the workplace."
Read more at FOXNews.com.