How to help the East Texas tornado victims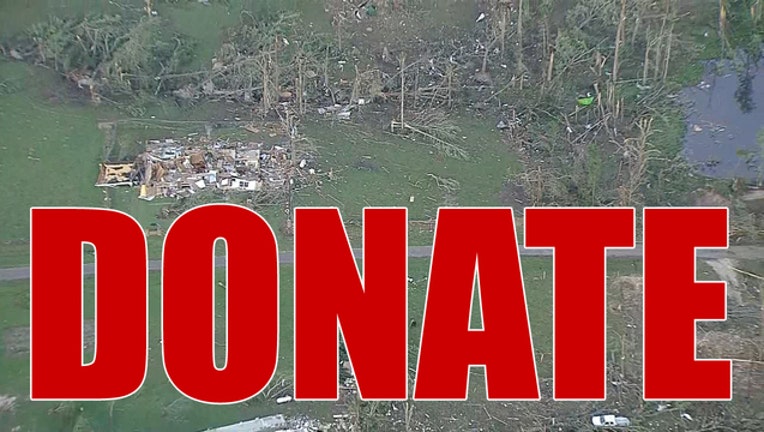 DALLAS - Gov. Greg Abbott said what the people in Canton and the surrounding communities really need most right now is monetary donations.
The governor checked out the damage from the storms in person on Sunday. He called on Texans to come together to help their neighbors.
"You may think you want to donate clothing to people who have lost all their clothing. Well, the clothing you donate may not fit the people you're trying to donate to. But monetary donations would allow them to go out and purchase clothing of their shape and size," he said.
Monetary donations can be made to the American Red Cross at www.redcross.org/donate/donation or by texting REDCROSS to 90999. The Salvation Army is collecting donations at hwww.salvationarmyusa.org. Both organizations will use the money to provide things like food, water, and cleanup kits to victims.
The Salvation Army said it has sent disaster food trucks out to help those affected by the storms. There will be a truck at Canton Junior High for victims as well as at the Dodge Jeep Chrysler dealership with meals for first responders. Another truck will drive through the affected neighborhoods serving meals to victims in homes without power.
The Red Cross has set up two shelters for people who lost their homes. One is at First Methodist Church in Canton and the other is at the Emory Civic Center. The organization is also working on a plan to collect donated supplies but asked for patience as it works to identify drop-off locations.
The governor's office will issue a disaster declaration in the coming days. That will free up state resources and it's also the first step in requesting federal aid.