Hood County sheriff's deputies searching for 70-year-old woman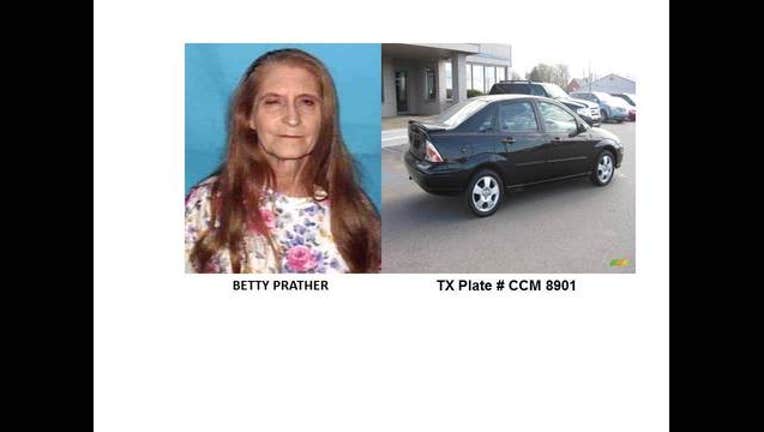 Hood County sheriff's deputies are searching for an elderly woman who has cognitive impairment.
The last contact anyone had with Betty Prather was on a cell phone call between noon and 2:00 p.m. Friday. She was driving a black, 2004 Ford Focus with TX License Plate CCM 8901.
The 70-year-old is described as being a white, 5'0" and 109 lbs with gray/red hair and green eyes. Her hair is extremely long and was pulled back in a braid.
If you have any information regarding this missing senior citizen, contact the Hood County Sheriff's Office at 817-579-3307.