Hard Rock Cafe Dallas' Local Legendary Burger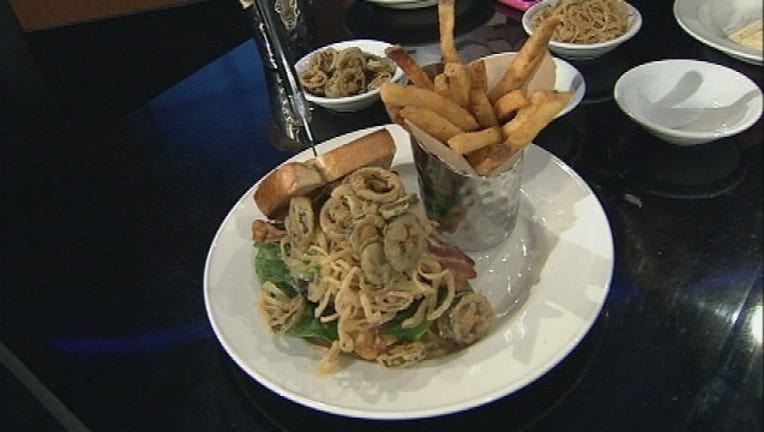 8 oz. ground beef patty
1 tsp. seasoning salt
2 slices Swiss cheese
2 slices bacon
3 slices avocado
1/3 cup crispy onions
1/3 cup crispy jalapenos
2 slices sourdough bread
1 tbsp. chipotle mayonnaise
1 leaf of romaine lettuce

Instructions
1. Form patty and shake half of seasoning on burger.
2. Place on grill seasoned side down, then add remaining seasoning to top of patty.
3. Cook burger to desired wellness.
4. Top burger with two slices of cheese and melt, then add bacon, avocado, crispy onions and jalapeno.
5. Toast bread, spread chipotle mayo on to each slice. Place lettuce onto bottom slice of bread, then add prepared burger, top with sourdough toast and enjoy!