Hamster visits Disney World in viral video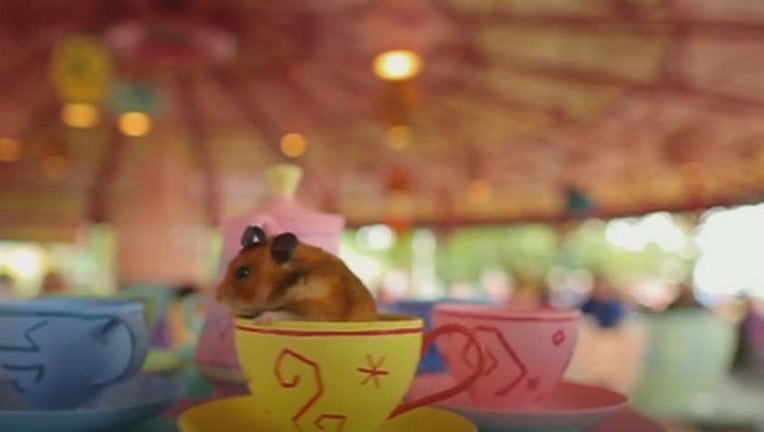 article
Disney World isn't just for kids and families – it's apparently where dreams can come true for hamsters, too.
A video recently posted to YouTube documents a hamster's day exploring the theme park; a much tinier version of the park, that is.
The tiny hamster snacks on tiny churros, takes a spin in tiny teacups, watches a fireworks show, gets his own pair of Mickey Mouse ears and much more.
The video was posted earlier this week and already has more than 540,000 views.