Good Samaritan fatally struck after assisting another vehicle that had crashed in Dallas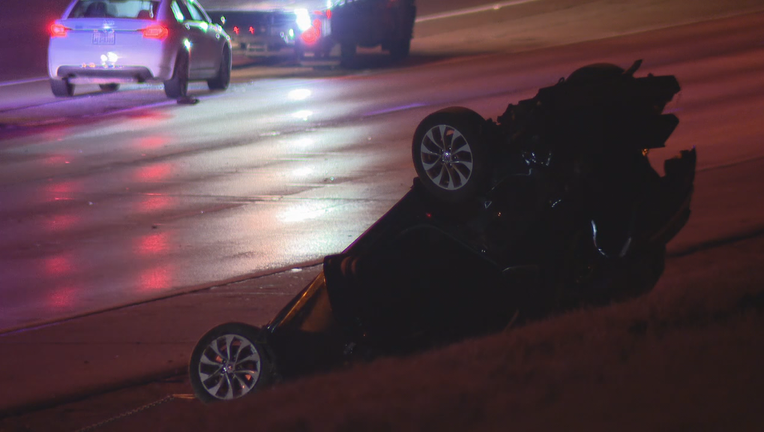 DALLAS - A Good Samaritan was fatally struck by a vehicle overnight Friday after he assisted other people who were involved in a rollover crash.
The crash happened just after 12:45 a.m., in the 1700 block of Spur 408, near Mountain Creek Parkway in West Oak Cliff.
Dallas police said there was a single-vehicle rollover crash.
The Good Samaritan, identified as 35-year-old Marquis D. Anderson, stopped and got out of his vehicle to help, and as he was returning to his vehicle, he was struck while crossing the roadway by a 23-year-old woman driving a black SRX Cadillac SUV.
After being struck, Anderson was taken to a local hospital, where he was later pronounced dead.
Police said there have been no charges filed at this time.