Girl shot on I-35 in Northwest Dallas in apparent road rage incident
DALLAS - A 9-year-old girl was shot Sunday night in what Dallas police believe was a road rage incident.
The shooting happened in Northwest Dallas about 9:30 p.m. In the northbound lanes of Interstate 35 near Manana Drive.
The girl's mother told police a car swerved in front of her SUV and she honked as she passed the car. The car then pulled in front of her and the driver slammed on the brakes.
The SUV again drove around the car and that's when three shots were fired at the SUV. The mother and man were sitting in the front. Rubye Rhodes, 9, was in the back seat.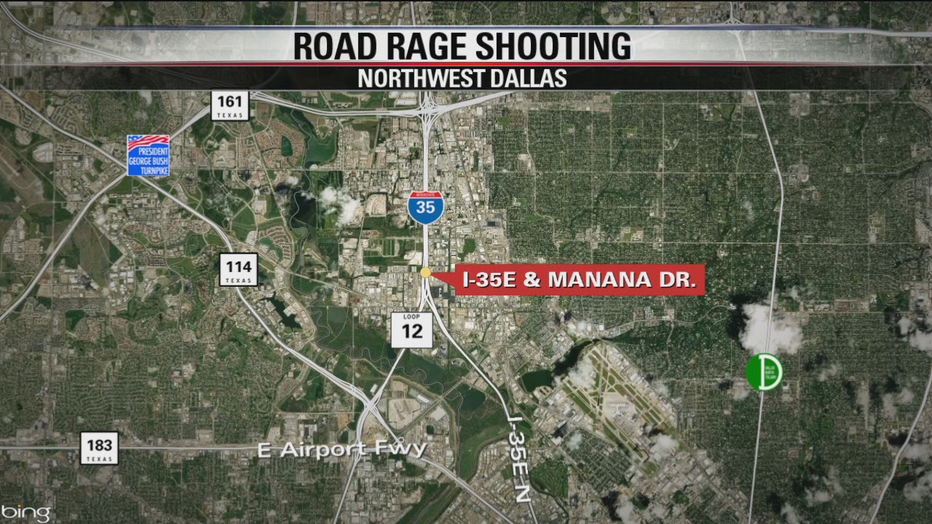 "My child started screaming like 'I got shot, I got hit, like I got shot momma.' And we were like what? And she was like, 'My stomach, my stomach, I got shot, I'm hurt,' and it went from there," mother Diamond Dixon said.
Rhodes suffered internal injuries and had to undergo surgery twice, Dixon said. The bullet hit Rhodes' side and stomach and she could be hospitalized for the rest of the week.
Dallas police say the man was driving a white, slightly older sedan and was last seen headed northbound on I-35. The man was described as white, slightly balding, with a salt and pepper goatee.
"You never know who is in the car coming you should just turn yourself in. My baby's life will never be the same. It will never be the same. Not only is she traumatized, the scars from the surgery, this is just the first process of many because they don't even, we can't even call it on what exactly is going to happen from here," Dixon said.
Anyone with information about the suspect's whereabouts is asked to contact Dallas police.