George Strait says he's coming to Fort Worth for first concert in Dickies Arena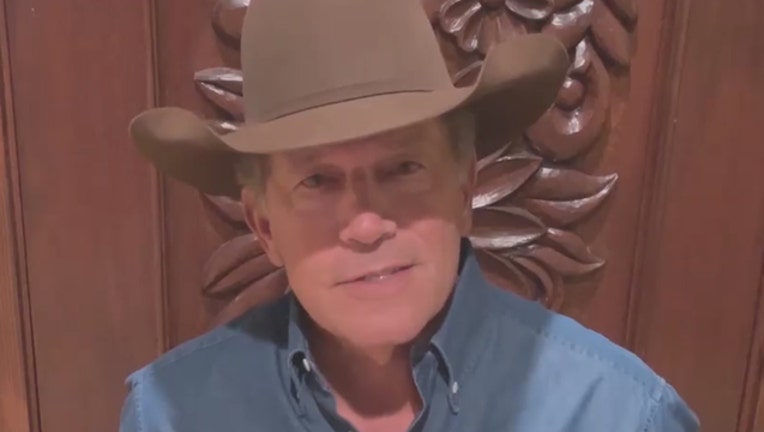 FORT WORTH, Texas - Country singer George Strait is coming to Fort Worth for the first time in 37 years. He'll also be the first person to play at the new Dickies Arena.
Dickies Arena announced the big news on its website and social media accounts Tuesday morning. The concert will be next year on Friday, Nov. 22.
Dickies Arena, which is being built right next to the Will Rogers Memorial Center, is a state-of-the-art multipurpose facility. It will seat up to 14,000 people for concerts, sporting events, entertainment and the Fort Worth Stock Show's rodeo performances.
The project is partially funded by the city of Fort Worth, Tarrant County, the state of Texas and private donors who hope to bring big names to Fort Worth.
"Does Fort Worth ever cross your mind? Well, it's been crossing mine. So I'm gonna be there on Nov. 22 at the new Dickies Arena right there in Fort Worth, Texas. So come see me," Strait said in the announcement.
Tickets for the concert will range in price from about $19.82 to $250. But only a limited amount will be available at the $19.82 rate, which commemorates Strait's only other Fort Worth performance at Billy Bob's in 1982.
They go on sale at ticketmaster.com on Dec. 7 at 10 a.m.