Forest Hill police officer shot, suspect dead after chase
FOREST HILL, Texas - A police officer was shot in the Fort Worth suburb of Forest Hill early Wednesday morning. That shooting led to a police chase.
The shooting happened around 2:30 a.m. near a 7-Eleven convenience store along Interstate 20 and Forest Hill Drive in Forest Hill.
Forest Hill Police Chief Dan Dennis said the suspect shot Officer Naqirra Williams, stole her police unit, and took off from the scene. The suspect led police on a chase that ended with a crash on Highway 287 near downtown Fort Worth.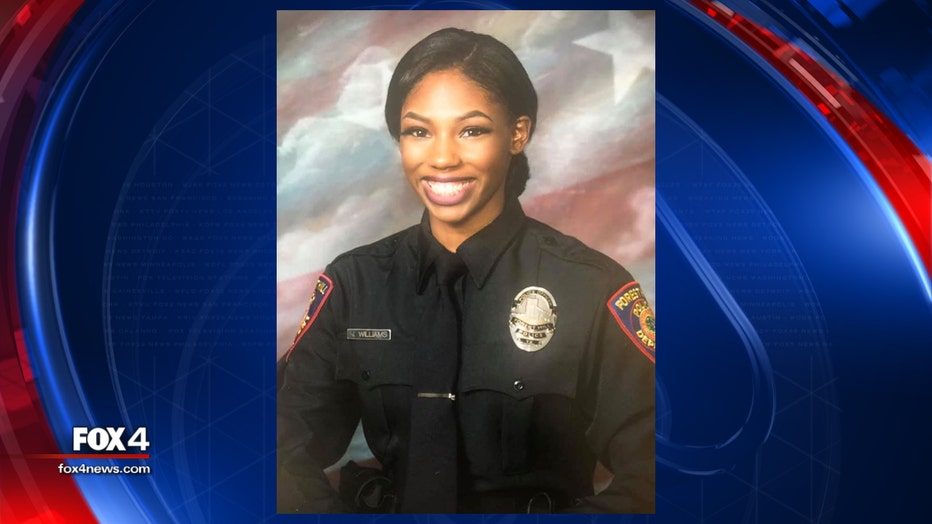 Chief Dennis confirmed the suspect died, but didn't say how he died. He has still not been identified.
Thol Lul was working the register at the Forest Hill convenience store when the gunman tried to rob a customer who was getting gas.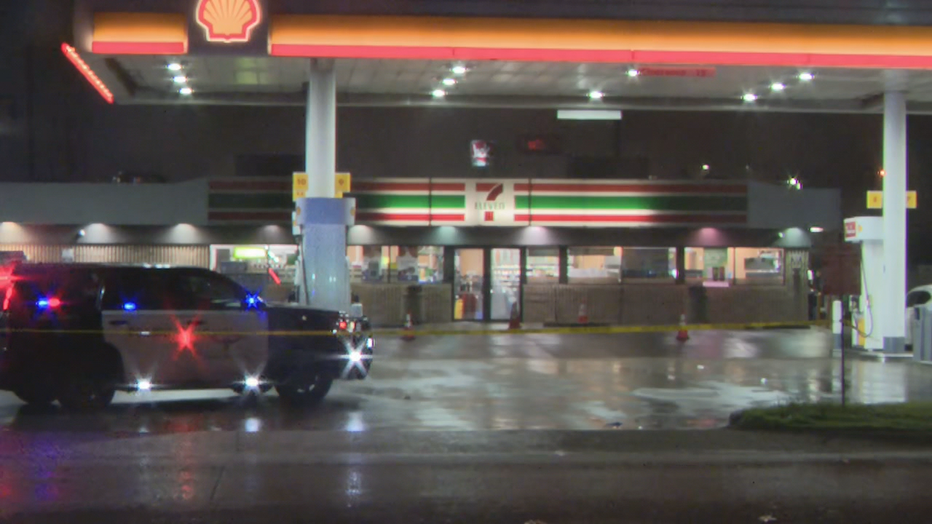 "I went to the restroom," he explained. "I locked myself in there. I called the cops."
Lul said that a customer came into the store after the suspect approached him.
"I seen he put his head down. He's walking, walking. He comes inside the store. I guess he doesn't believe it at this point. He whispers something. We don't know what. Now he walks back out," Lul said.
Lul said the man being robbed returned to the pump and had a second encounter with the gunman. He then went back into the store a second time. This time, he made it clear he was being robbed. Lul told him to quickly lock the door behind him, but it was too late. A shattered glass door was the result.
"He reaches for the doorknob, and the split second after that, the shooter starts running up and lets off like four shots. All you hear is 'Boom, boom, boom, boom.' We duck, me and my co-worker, and head toward the restroom," Lul added.
Lul is still trying to comprehend it all.
"This is the craziest thing that could happen, especially at a convenience store. People get robbed but not to this degree," he said.
Hours after it all, the gunman's vehicle remained in the roadway while investigators worked to reconstruct the massive scene.
Police said the gunman escaped in a Forest Hill police car with officers chasing him. The 10-mile pursuit ended in Fort Worth on northbound 287, just south of I-30. That's where the gunman was found dead inside the vehicle.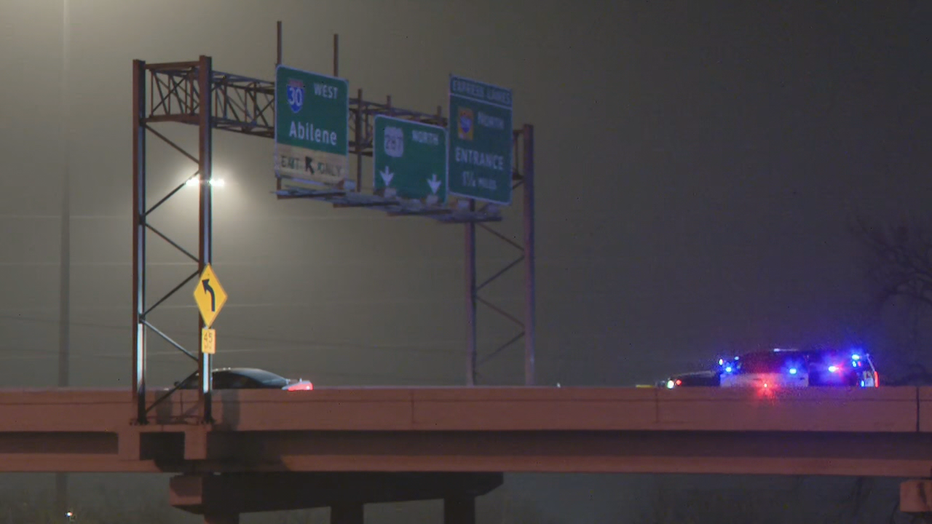 The injured officer, who has been with Forest Hill PD for more than a year, was taken to John Peter Smith Hospital and is expected to fully recover. Officer Williams was reportedly shot in the forearm.
Fort Worth Police Chief Ed Kraus said he was able to sit with Williams briefly before she went into surgery and was in good spirits.
"She was actually doing better than expected," Kraus said.
Forest Hill City Manager Sheyi Ipaye also paid Williams a visit and is relieved that she's recovering well after surgery.
We are glad that this came to an end and the officer survived this ordeal," Ipaye said. "She has a high spirit. I shook her hand. It was very firm. I felt good about that. And whatever she needs, we're here to support her."
The Texas Rangers have been called in to lead the investigation, with help from the Fort Worth Police Department.
Neither police nor the Rangers have addressed the issue of how and why the gunman was able to take an officer's patrol car.