Fiery SUV crash knocks out power in Oak Cliff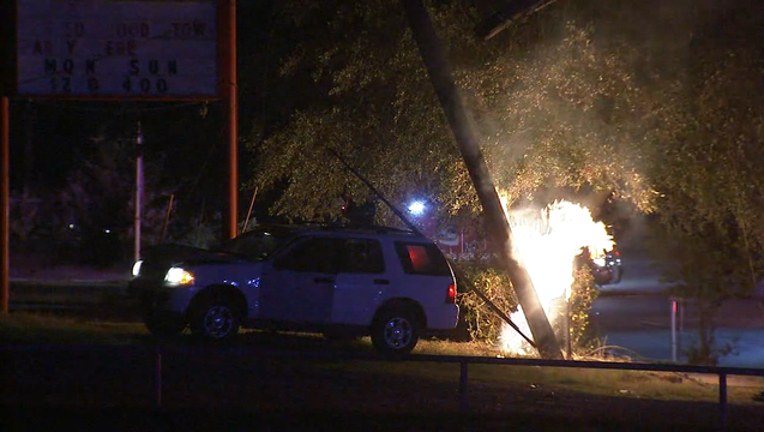 DALLAS - Oncor worked to restore power in Southeast Oak Cliff after a fiery crash early Thursday morning.
Dallas police said an SUV knocked down a utility pole and hit a gas meter on Lancaster Road between Simpson Stuart Road and Interstate 20 around 3 a.m.
Atmos Energy turned off the gas line and firefighters put out a small fire.
The man and woman in the SUV were not hurt.