Facebook testing window display feature highlighting Fort Worth small businesses
FORT WORTH, Texas - Facebook is testing a new feature that could bring global exposure to small local businesses.
Fort Worth is where the initiative is being launched.
A newfangled window display on the outskirts of Downtown Fort Worth cleverly features ten small businesses. And it may surprise you to learn how they wound up there. It's via Facebook.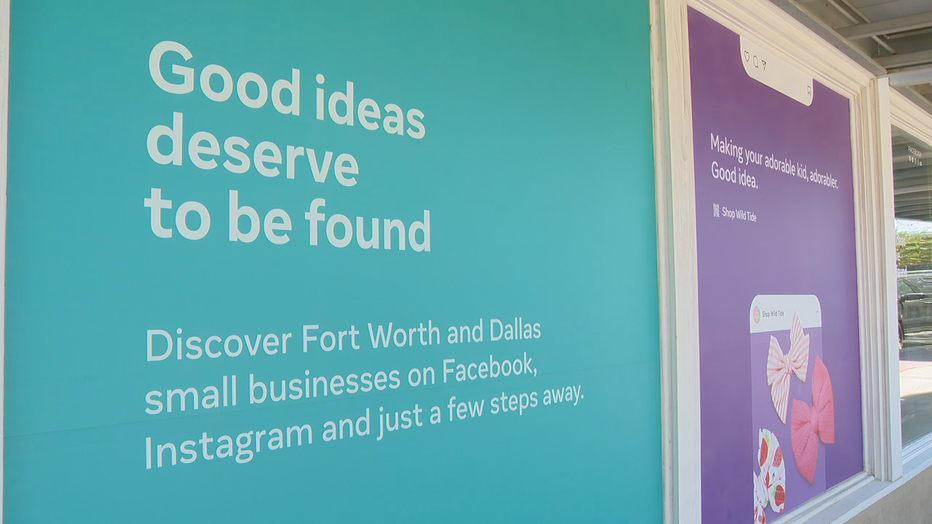 Retailer Melissa Ice's business, Worthy Co., is one of the ten. 
"Very hopeful! Yes, super excited about it," she said. "Especially for people who want to use their purchasing power for good."
Ice and her partners opened the brick-and-mortar location during the height of the pandemic as an extension of a nonprofit she also founded. They offer accessories and candles made by women survivors of sex trafficking. 
"I think the main thing is that Facebook has a reach that, as a small business, I don't," she said. "So it's exciting." 
"We ran a campaign to small businesses asking who would like to participate in these shoppable windows," explained Facebook spokesperson Kate Daggett. "We are using the windows as our home base. And the windows are shoppable. All need is your phone and scan a QR code and it will drive directly to those small businesses' Instagram or Facebook shops.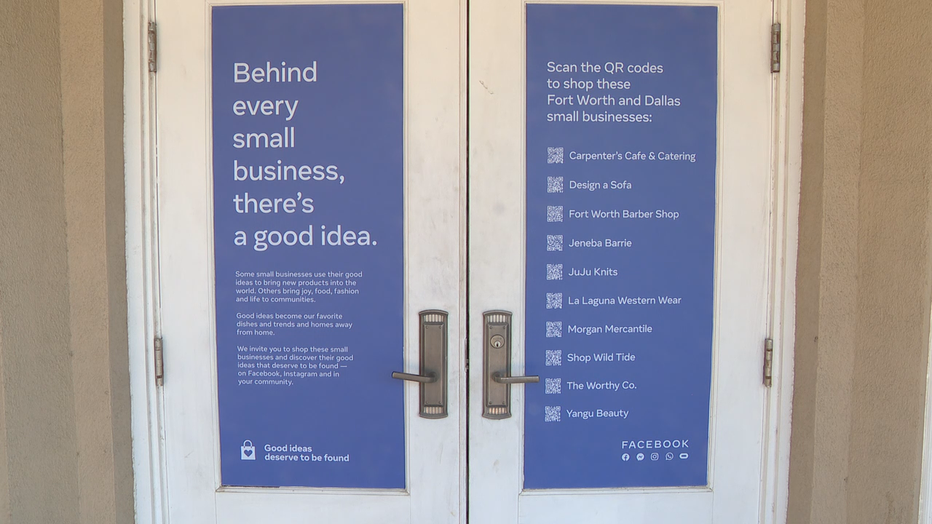 Fort Worth is the first of several major cities to launch the Facebook concept called "Good Ideas Shop." The window displays offer a local community connection to the businesses, but they also get worldwide exposure via the social media giant just in time for the holiday shopping season.
"20% of small businesses do 50% of their business in the last quarter of the year, which is a staggering amount of money and a staggering figure," Daggett said. "So we thought leading into the holidays, leading into the quarter for this was the right time to give more visibility to the small businesses and the good ideas behind them."
Ice agrees.
"I think it's just a really neat and collaborative way for them to spotlight businesses in the city of Fort Worth," she said.
The next cities to join Facebook's new ideas shop include New York City, Seattle and Los Angeles.