DPD: Man may be connected to multi-car gun battle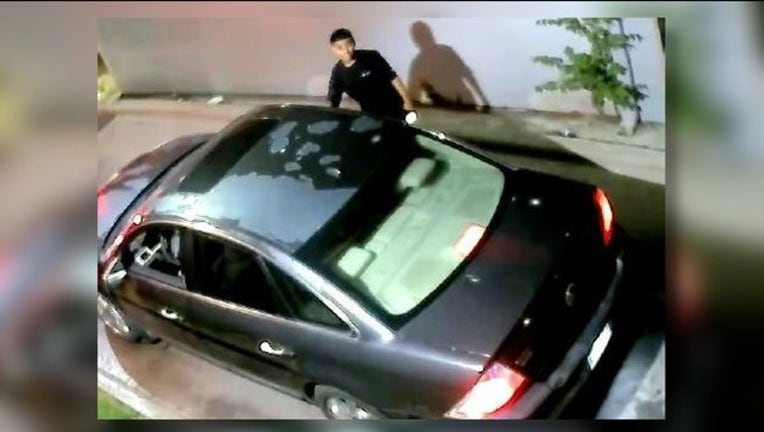 Police are looking for a person of interest after a shootout earlier this month in the Oak Lawn Heights neighborhood.
Dallas police released a picture of the man they are looking for. They believe he may have information about the July 2 incident.
Surveillance cameras captured what appeared to be a rolling gun battle on Parkland Avenue at 5:30 a.m.
Several vehicles in the neighborhood were struck by bullets. Some even went through the window of a home and ended up in a sleeping toddler's bedroom.
No one was hurt.