Deputies investigating fiery crash near downtown Dallas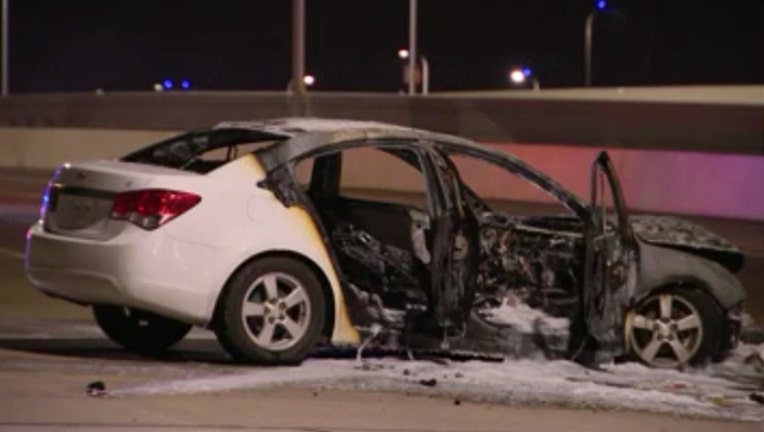 DALLAS - Dallas County Sheriff's deputies are investigating a fiery crash that happened early Sunday morning near downtown Dallas.
At about 4 a.m., a car crashed on the ramp that connects I-30 and Woodall Rodgers Freeway, and burst into flames.
Deputies are trying to figure out what happened to the two people inside the car.
A witness said they managed to get out of the car, and then someone took them to the hospital.
The ramp was later re-opened.