Police release photo of suspect in deadly road rage shooting on 635 in Garland
GARLAND, Texas - Garland police released a pair of pictures they hope will help them identify the gunman who shot and killed a driver on 635 last month.
Police still have not found the suspect who shot and killed Cesar Moreno-Pompa.
Police are hoping other drivers who witnessed the shooting will come forward with information. Right now, they are relying on a video that was taken in the 30-year-old victim's final moments. 
Each day after school was a time Oralia Moreno would be able to meet up with her older brother.
"He was helping me pick up my kids when I couldn't make it from work. He was a big help," she said.
It's a time for the past two weeks the mother of two says she's missed. Now, Moreno is left helping her family stay strong. 
"It's a big pain for my mom having to deal with this," she said.
RELATED: Family of man killed in road rage shooting on 635 in Garland hoping for answers
Investigators said the suspect's vehicle cut the victim's vehicle off, before the victim's vehicle later passed the On Oct. 23rd, Moreno-Pompa was killed in a road rage shooting in the southbound lanes of 635 near the Centerville Road exit. His final moments were captured on a friend's cell phone.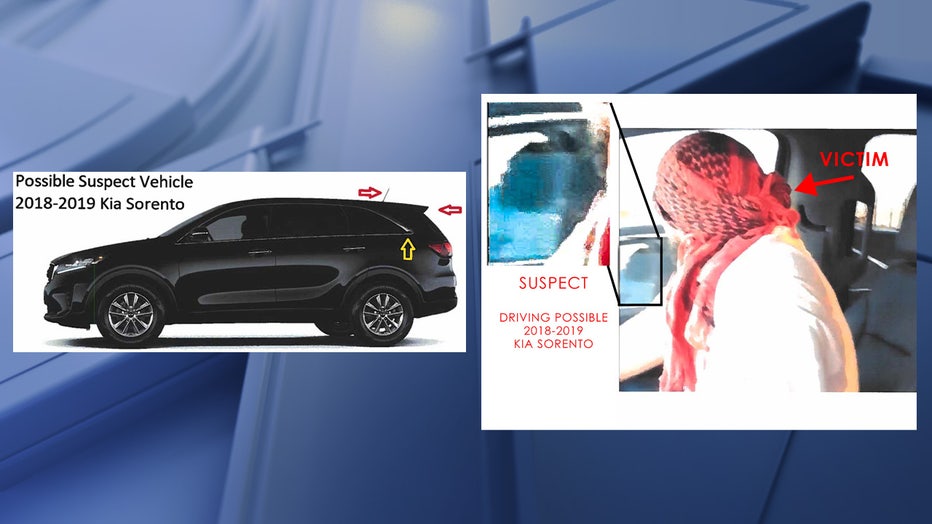 The 30-year-old was driving in the white shirt. His passenger took a mirrored video of the two singing to music and enjoying a Sunday evening. 
"If you review the footage, the victim doesn't know what is going on or what is about to take place," said Garland Police Lt. Richard Maldonado.
Over the weekend, Garland police revealed they could be a step closer in tracking down Moreno-Pompa's killer. 
Garland police say they're now looking for a dark colored 2018 or 2019 Kia Sorrento. In the background of the video, you can see a dark colored SUV approach the driver's side. 
That's when police say the suspect pulled out a gun and shot and killed Moreno-Pompa in the middle of the freeway.
"We believe that the victim may have been cut off by the suspect vehicle which we believe is a Kia like a dark colored mid-sized little SUV.
Investigators also released a grainy photo of the wanted shooter from the cell phone video. 
Maldonado doesn't believe the victim or his passenger did or said anything to provoke the gunfire. 
"We are hoping the public can come up with something," he said.
00:02:50 oralia moreno, sister
"It's better than nothing," Moreno said. "Because if that friend hadn't recorded that, we wouldn't have anything."
Crimestoppers is offering a $5,000 reward for any information leading to an arrest. 
It's unclear if the shooter had anyone else in the car.
RELATED: Driver killed in shooting on LBJ Freeway in Garland, police say