Deadly coup attempt in Turkey fails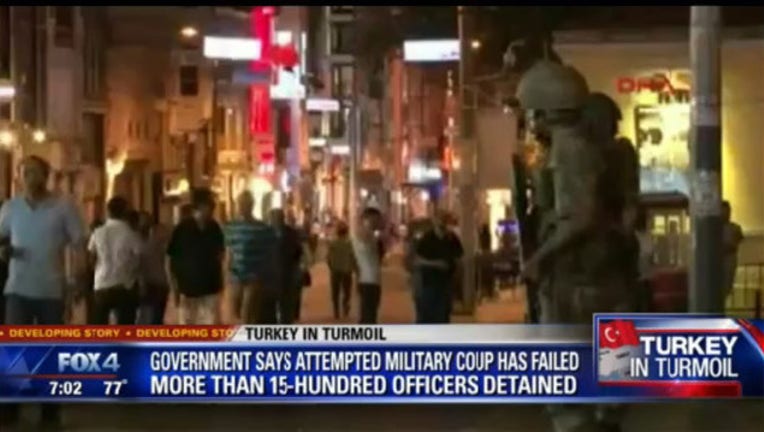 article
 At least 161 people are dead and at least 1,000 are injured, following a failed coup attempt in Turkey.
The attempt came as a surprise to allies in the area. Forces loyal to President Recep Tayyip Erdogan forced a surrender of the soldiers involved after a night of explosions, air battles and gunfire, according to Fox News.
Erdogan vowed that those responsible will pay a heavy price for their treason.
All soldiers involved in the attempted coup at the military headquarters in the capital, Ankara, have been taken into custody, the state-run news agency reported.
The commander of Turkey's 1st Army, Gen. Umit Dundar, has been appointed acting chief of military staff, according to CNN-Turk.
President Erdogan addressed thousands of flag-waving supporters outside Istanbul's Ataturk Airport to tell  them he is charge and coup won't succeed.
The coup attempt began late Friday, with a statement from the military saying it had seized control "to reinstall the constitutional order, democracy, human rights and freedoms, to ensure that the rule of law once again reigns in the country, for law and order to be reinstated."