DART board fails to approve debt service for Cotton Belt commuter line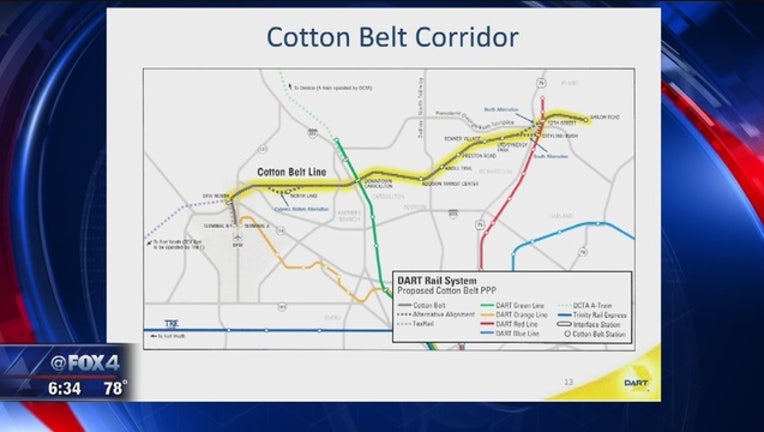 A plan to pay for a long-delayed commuter rail line from Plano to DFW Airport was not approved during a special meeting of the Dallas Area Rapid Transit board on Tuesday.
The board fell short by a vote to advance a debt resolution to pay for the Cotton Belt commuter line.
The 26-mile Cotton Belt line would connect cities like Plano, Richardson, Carrollton and Addison to DFW Airport. While light rail is most of those cities, Addison is especially pushing for some type of rail service after paying into DART for decades.
The special vote was called ahead of Dallas installing new members on the DART board later this week. Those reps want the transit agency to focus on improving bus service and the creation of second light rail line through downtown Dallas, known as D2.
A DART spokesman said both the Cotton Belt and D2 projects will still move forward, but DART will need to look at more funding options.
"We wanted to get that done at this point so we would be prepared once we get a record of decision on the project in March or April of next year," said DART spokesman Morgan Lyons. "This approach is not going to be available to us so we need to come up with some options and that's what we'll work toward."